Travel
Restaurant Sabia at One&Only Portonovi
Exclusive interview with Head Chef Alessandro Mordini – Bringing the spirit of Sardinia and all of Italy to the most special restaurant in this region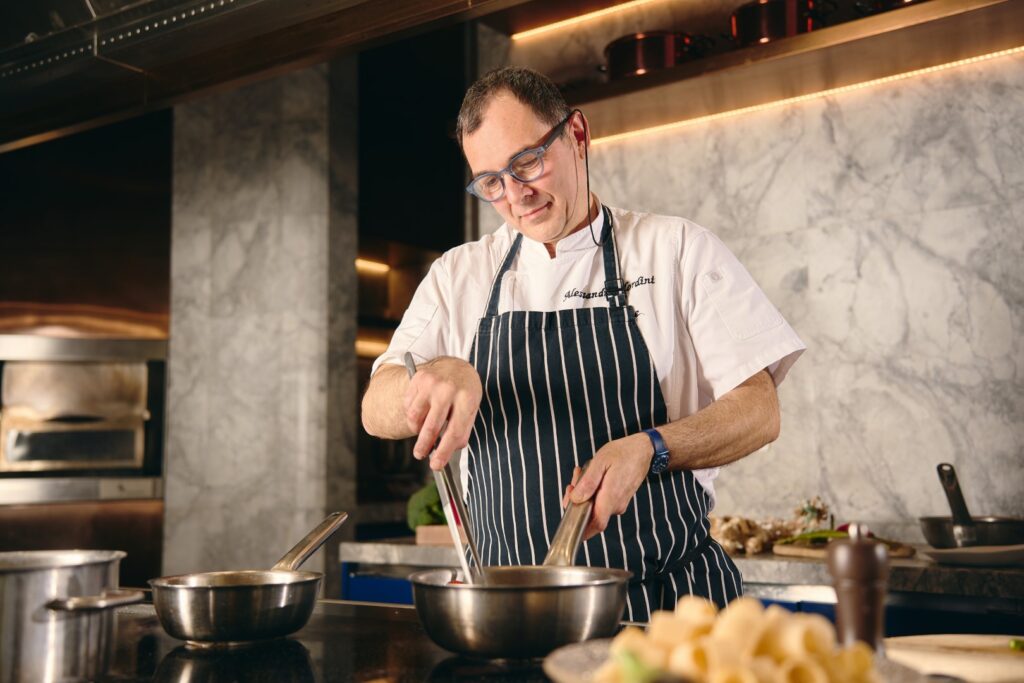 This spring, One&Only Portonovi resort will enter the new season with a makeover of its signature restaurant Sabia. Starting from May 1, Sabia will present a brand-new menu and a brand-new chef who created it – Alessandro Mordini. Alessandro's menu will focus on traditional staples of Italian cuisine, embodying its quintessence – using locally sourced fresh ingredients to create simple, clean dishes that resemble those that Italians eat at home while giving them a contemporary final touch. Another "personal touch" of chef Mordini will be incorporating strong Sardinian influence throughout the entire menu, due to his own roots.
"I come from a small Sardinian town called Tortoli. Located in the bay, just like this one in Boka Kotorska, so being here reminds me of home somewhat – because of the closeness of the sea, and wind, but also the people's personalities. When it comes to food, many Italian regions tend to say that they are unique, but Sardinia really has something special – and I wanted it to flow throughout the menu we created for Sabia and make it slightly different from other Italian restaurants in the region".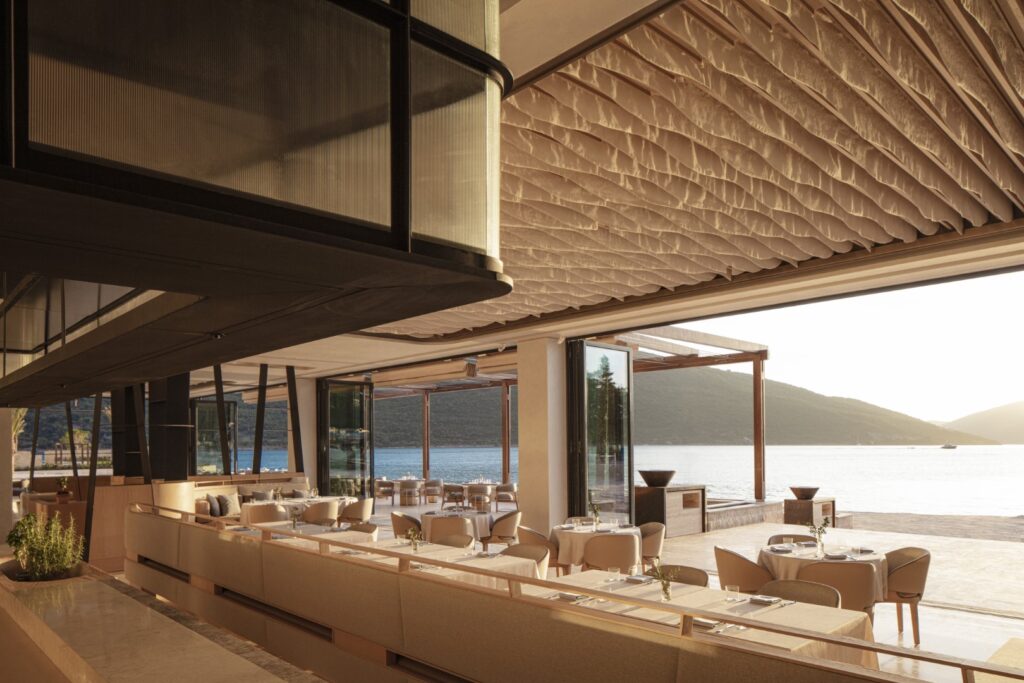 What specific dishes of Sardinian origin can we find on the menu?
Sardinia was some time ago famous for the quality of grain it cultivated and, therefore, also for some specific types of pasta – orecchiette and fregola that looks and feels more like couscous, due to the Arabic influence. So, we will have these pasta dishes in Sabia as well, together with seasonal sauces – lamb or fish ragù, clams and mussel sauce. The menu will also feature some cold cuts and cheeses originating from Sardinia, but also bottarga, or as we call it 'Mediterranean caviar', which is a form of dried and salted fish roe sacs.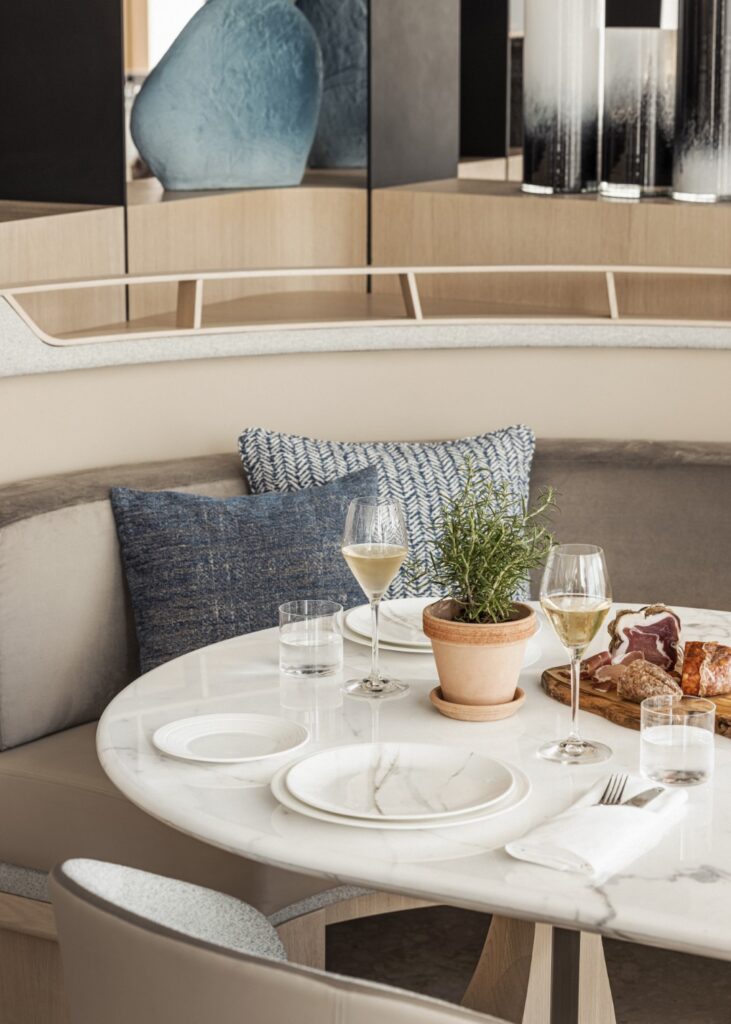 Are there any similarities between Sardinian and Montenegrin cuisine?
Of course – mainly because their geography is similar. For example, the meat used the most in Sardinia is lamb, rather than beef or pork, compared to some other Italian regions. The same is in Montenegro – due to the high mountains, which are more suitable for keeping sheep and goats. That is also why the main cheese in Sardinia is pecorino (made of sheep milk) and not parmesan. Therefore, on our menu, we will definitely have gnocchi with lamb ragù and pecorino cheese on top. As for Montenegrin dishes I fell in love with in this short period that I have spent here, those are definitely lamb cooked in milk and veal soup.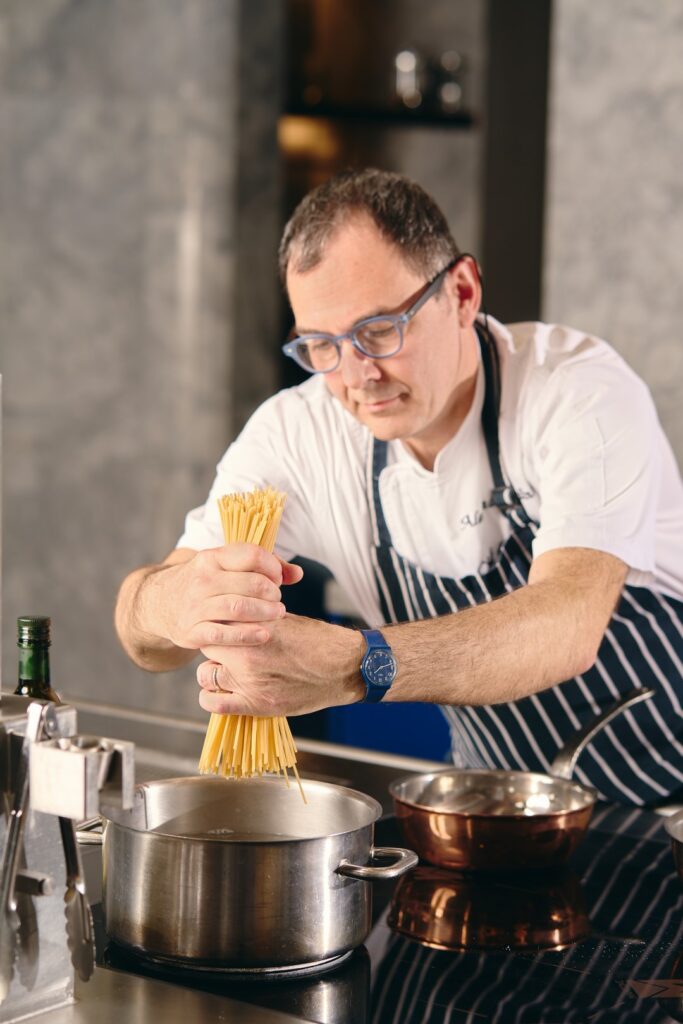 And what about dishes from other Italian regions?
We will feature them also, naturally. Beef tagliata, vitello tonnato (slices of aromatic veal served in a rich fish sauce made from tuna), raw meat carpaccio with porcini mushrooms and truffles. Every great Italian restaurant has some type of these dishes on their menu – they are the staples of our cuisine, that survived many years in, more or less, the same form. Of course, we will have a fresh fish carpaccio, too, depending on the catch of the day, then artisan gourmet pizzas with selected toppings, such as burrata cheese, truffles, smoked prosciutto, and even lobster!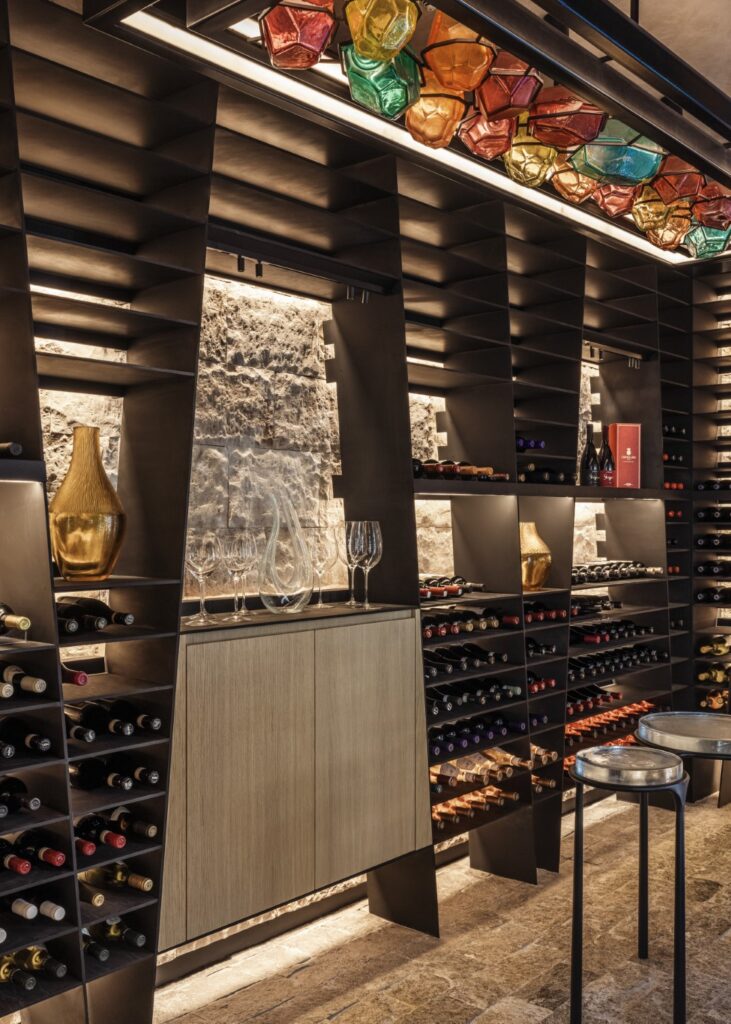 Although a standard in some other cultures and cuisines, an open kitchen is still a new and unexplored concept in restaurants in the region. In fact, Sabia will be one of the rare ones to have it. What are your expectations when it comes to this concept?
I believe we will be the only place in Montenegro to have a 25m2 open kitchen with a huge pasta-making machine, where the restaurant guests can witness the whole process and choose the type of pasta they would like to eat, as well as the sauce, from a variety of options. Cold cuts, cheeses and raw fish will also be on display, for guests to choose from. This is such a simple, yet amazing tool for involving the guests more, "opening doors" and letting them enter our world. And it will leave them satisfied and fulfilled – I can guarantee that.
Reservations:
+382 31 691 007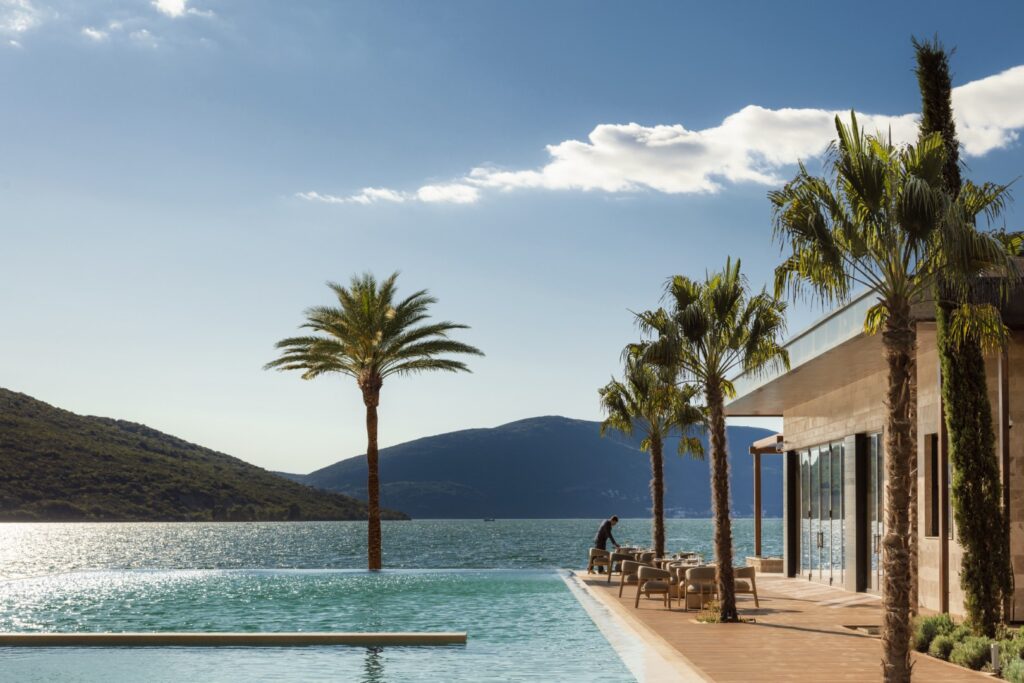 ONE&ONLY PORTONOVI
Located at the entrance of Boka Bay in Montenegro, One&Only Portonovi is the ultra-luxury brand's first outpost in Europe and the crowning jewel of the Adriatic Riviera. With its moated walled towns, a backdrop of unspoilt coastal mountains and perched amongst one of the sunniest year-round spots on the Adriatic, the resort is a perfectly placed sanctuary from which to explore the wild beauty of Montenegro. Presenting guests with private sandy beaches, a revolutionary wellness experience with Chenot Espace, world-class dining by renowned chefs, and the intuitive service for which the brand is renowned.
EUROPE'S HIDDEN GEM
With its shimmering waters, dramatic mountains and a meandering coastline fringed by lush forest, Boka Bay is a still undiscovered destination of stunning beauty, often called "the southernmost fjord in Europe". This sun-drenched coastline is home to countless hidden lagoons, coves, and picturesque spots which can be explored with one of the resort's own private boats. Guests of One&Only Portonovi can journey between secluded beaches and impeccably preserved ancient towns, UNESCO World-Heritage sites and unspoilt national parks, mountains and the sea. Montenegro's diverse landscape is compact and easily accessible, making it easy to enjoy a variety of activities and sceneries within just one day.
oneandonlyresorts.com/portonovi