Travel
Lošinj: A Destination Imbued with History, Healing, and Adventure
Hidden within the sun-drenched Adriatic Sea, the Island of Vitality – Lošinj, glimmers like a polished emerald against the backdrop of crystal-clear waters. This Croatian Island presents a compelling blend of mesmerizing natural beauty, robust maritime history, and world-class luxury accommodations. Travel to Lošinj and embrace its vibrant mantra of "To Travel is to Live, To Live is to Travel." This idyllic island refreshes our understanding of a journey's essence, serving as a living testament to its rich history, captivating journey, and promising future.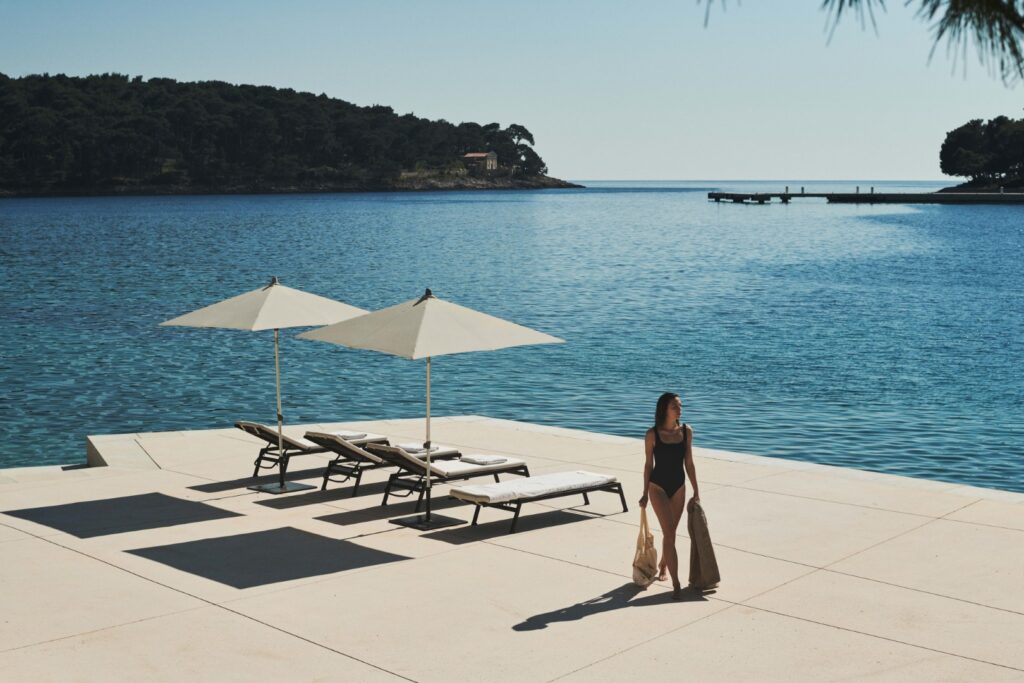 Lošinj's tale unfolds like a riveting adventure novel, transporting us to the age of daring sailors and influential shipowners who navigated the Kvarner Bay, the Adriatic, and beyond. Their influence was far-reaching, touching the waters of the Mediterranean, extending further north to the UK, the Netherlands, the Baltic, and even reaching across the Atlantic. The island's identity is deeply intertwined with these brave explorers' spirit, courage, and resilience. They have shaped its course of history, leaving an indelible mark on the island's people, molding its identity, and charting its path.
A testament to Lošinj's grandeur isn't merely recorded in historical accounts. The island's seafaring tradition is very much alive, with islanders remaining deeply engaged in sailing, shipbuilding, and various maritime activities. They've transformed their home into an inviting haven for yachting and sailing enthusiasts, offering experiences that skillfully merge the thrill of the sea with the luxury of modern travel.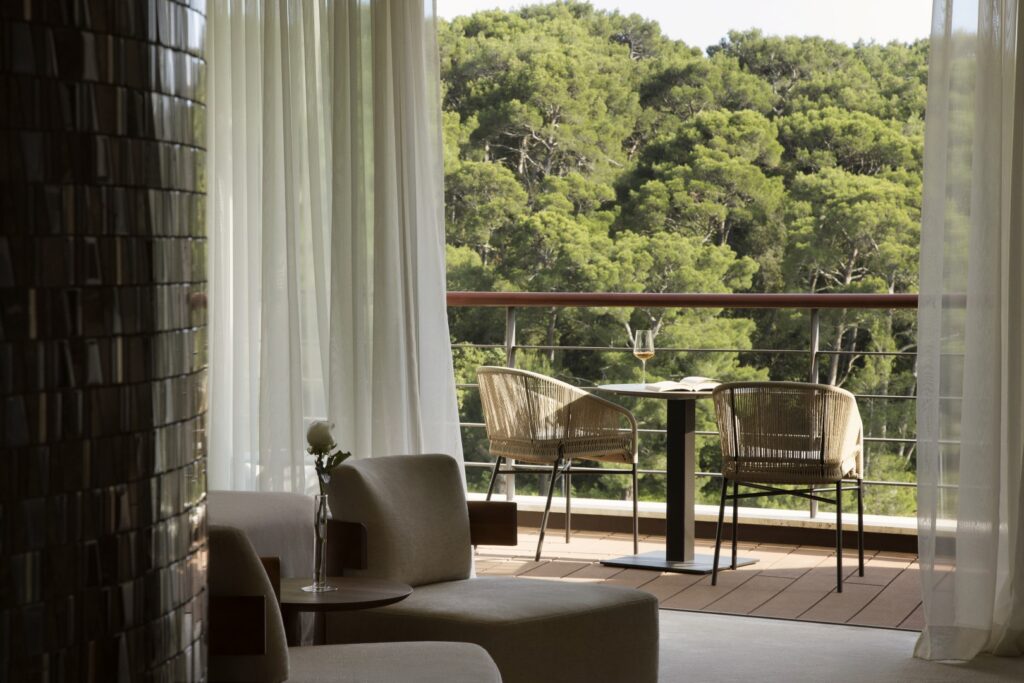 But the allure of Lošinj doesn't stop at its maritime heritage. Recognized around the globe for its distinctive microclimate, the island has long been celebrated for its therapeutic properties, offering relief for a variety of health conditions. Ever since physicians in Vienna acknowledged Lošinj's potential as a health resort in the late 19th century, the island has blossomed into a premier wellness destination. The landscape, abundant with rich greenery and aromatic herbs, coupled with the invigorating sea air, fosters an environment that naturally promotes health and well-being.
Visitors are treated to a collection of high-end properties – Lošinj Hotels & Villas, each offering a portal into the charm and allure of Lošinj. The properties harmonize local traditions with contemporary luxury, placing a strong emphasis on wellness. They take full advantage of the island's healing environment, integrating the restorative power of nature into every aspect of their services.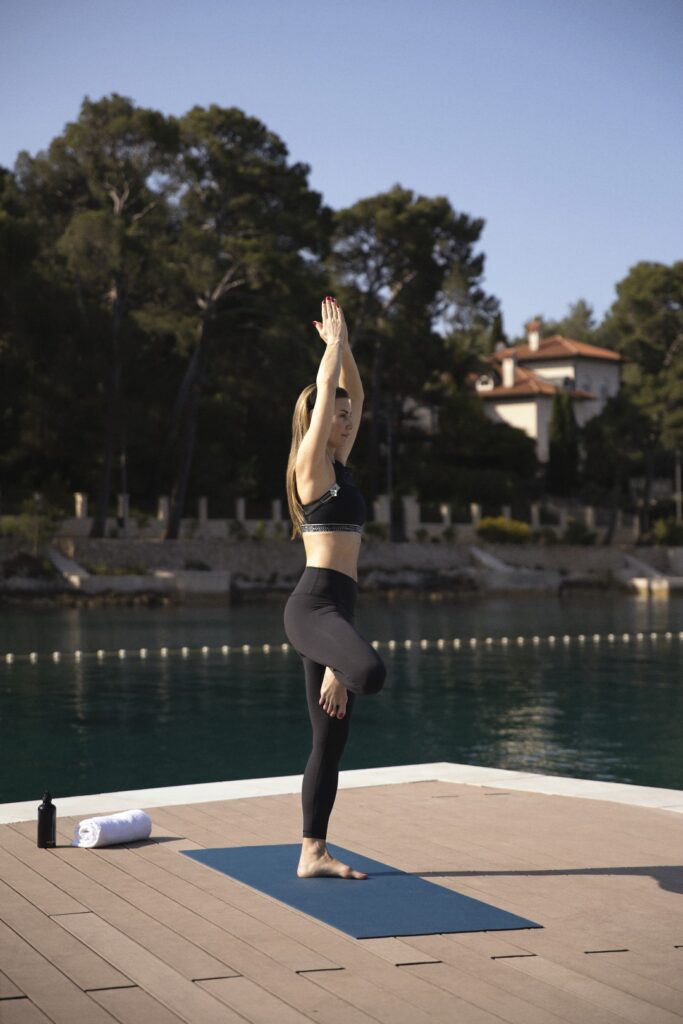 Lošinj Hotels & Villas, the Treasure Trove of Luxury
Čikat Bay, one of the most illustrious areas on the island, is a place of reverence, breathtaking natural beauty, and romantic encounters. Over time, what once was barren land has transformed into a lush oasis, its forests providing shade for walkers and sunbathers. The stunning promenade, bordered by century-old pine trees, leads to elegant villas and high-end hotels – a nod to the architectural and aesthetic values of the Belle Époque era.
Walking down the picturesque lanes of Lošinj, exploring its vibrant history, breathing in the healing air, and indulging in the luxurious comfort of its accommodations, it becomes clear why this Adriatic paradise continually lures travelers back. It isn't just the unspoiled natural beauty, the rich cultural heritage, or the world-class amenities, but the spirit of the island itself that captures your heart. It's the spirit of an island that has navigated the waves of time, adapting and transforming, yet always staying true to its essence. In Lošinj, you don't merely travel; you embark on a journey of discovery, wellness, and unforgettable experiences.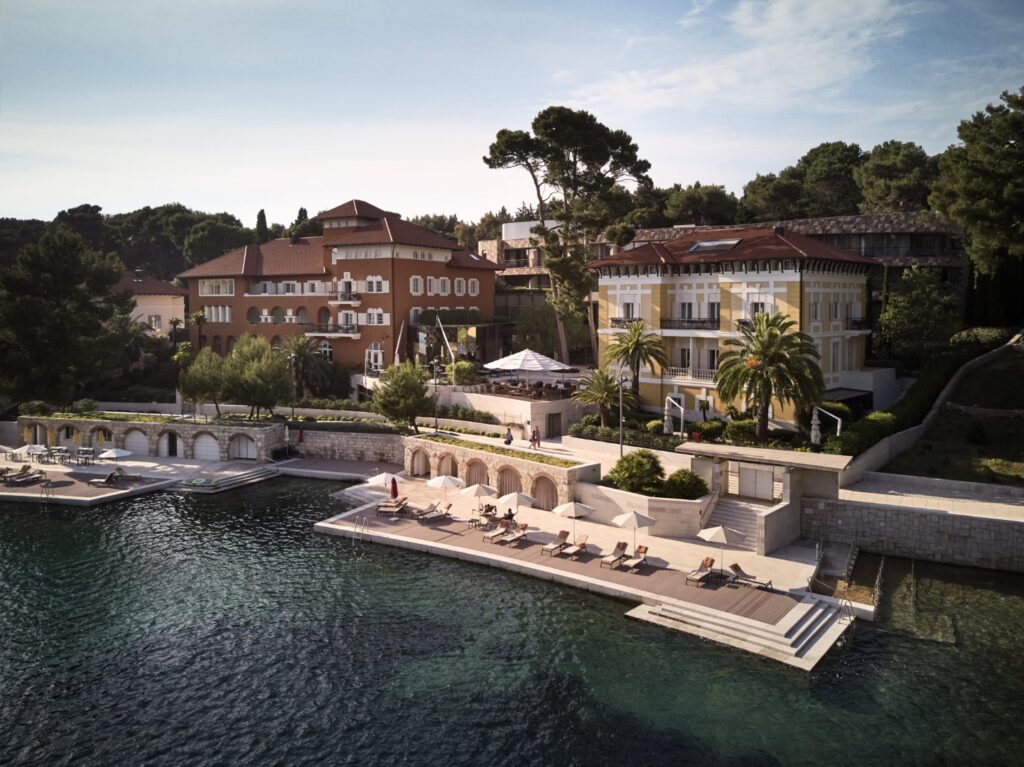 In the prestigious portfolio of Lošinj Hotels & Villas, you'll discover the acclaimed Boutique Hotel Alhambra, accompanied by a collection of historic villas, each bearing tales of bygone eras. The portfolio is ever-evolving, with the recently opened Captain's Villa Rouge, and soon-to-open Villa Sea Princess Nika, ready to offer new stories and experiences. Each property boasts its individual charm and delivers an ambiance that promises an unforgettable stay on this extraordinary island.
Travel Back in Time with Boutique Hotel Alhambra & The Historic Villas
Boutique Hotel Alhambra offers guests a sanctuary of luxury and an architectural masterpiece of the early 20th century. Upon setting foot on the property, your gaze is instantly captured by its grand facade, a splendid blend of Art Nouveau and Neoclassical design elements that stand as a timeless aesthetic and a captivating window into the past. These historical structures exist in harmony with the pristine natural landscape, creating a picturesque scene of tranquility and beauty.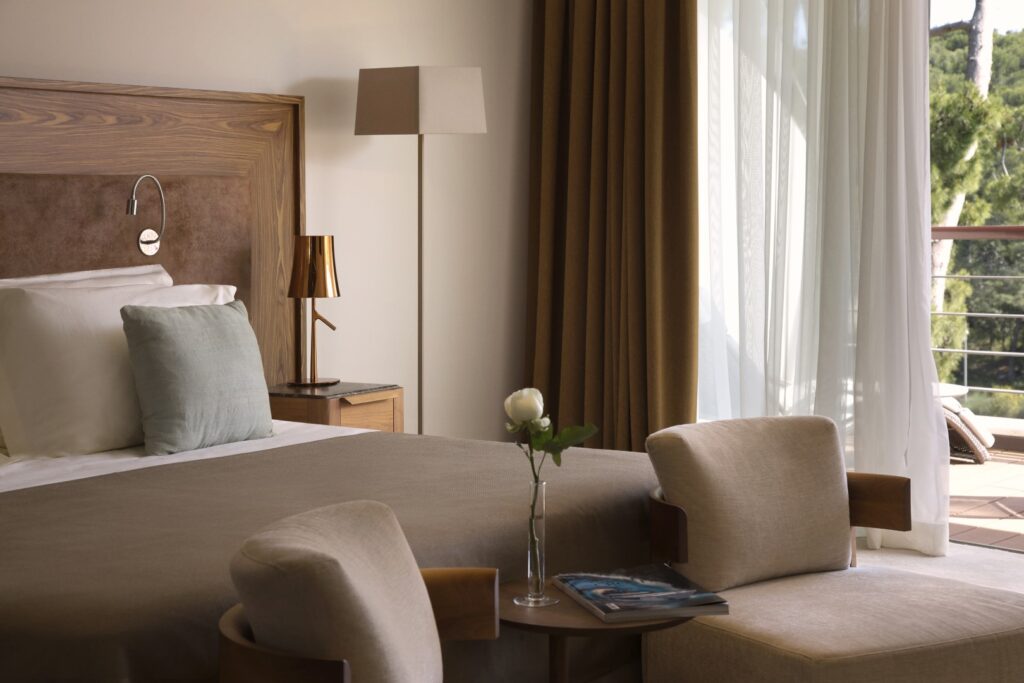 The captivating experience at Boutique Hotel Alhambra starts the moment you step inside. The meticulously designed interiors echo an era of opulence, with tasteful decoration and high-end amenities reaching every corner of the hotel. Each suite has been carefully curated to offer guests a truly royal experience, featuring lavish furnishings, sumptuous bedding, and panoramic views of the stunning landscape and azure waters that envelop the island.
The hotel's spa serves as a sanctuary for relaxation and rejuvenation, offering a range of indulgent treatments designed to invigorate the senses and revitalize the body. Drawing inspiration from the healing power of the sea and natural elements of Lošinj, the treatments incorporate locally sourced ingredients, providing a one-of-a-kind wellness experience.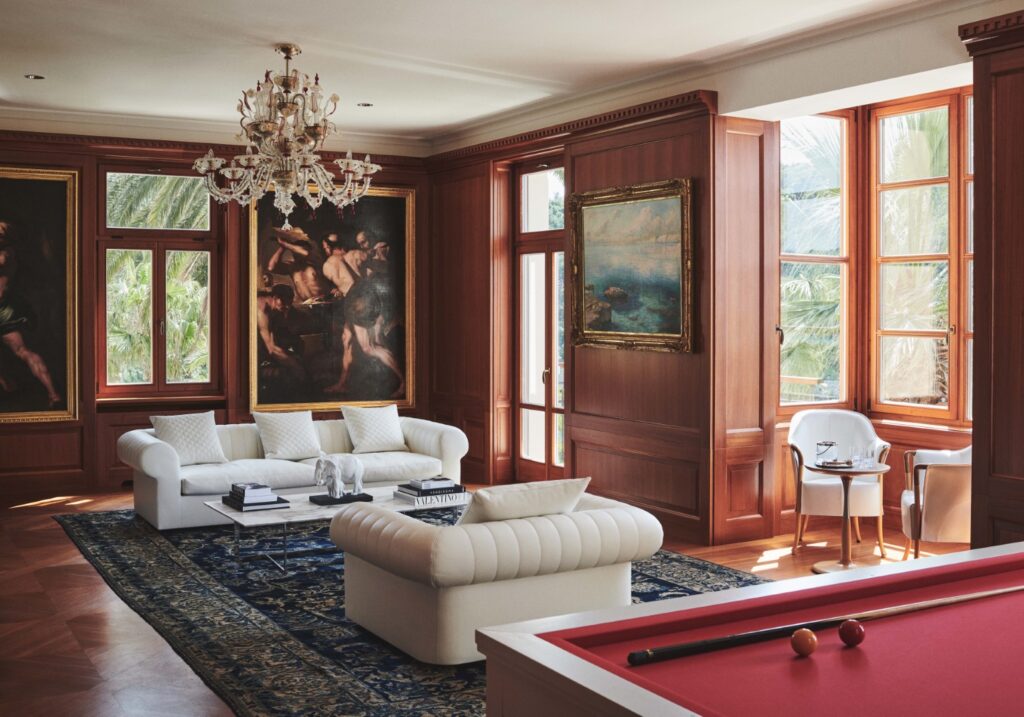 Continuing the journey at Boutique Hotel Alhambra, you're invited to explore the hotel's Michelin-starred Alfred Keller restaurant. The culinary expedition unfolds through an array of meticulously prepared dishes that represent a fusion of traditional flavors and modern gastronomic innovations. Each dish is a celebration of fine dining, served in an elegant ambiance that complements the gastronomic delights on offer. The dining experience is further enriched by an extensive wine list, featuring local and international vintages to perfectly pair with every course.
However, the adventure at Boutique Hotel Alhambra extends beyond its opulent suites and exquisite dining. The hotel's picturesque location on the island of Lošinj offers a plethora of opportunities for exploration and adventure. Whether it's traversing the island's inviting hiking trails, embarking on a scenic drive to discover hidden gems, or engaging in a friendly match on the hotel's professional-grade clay tennis courts, there is an experience tailored to satisfy the spirit of adventure in every guest.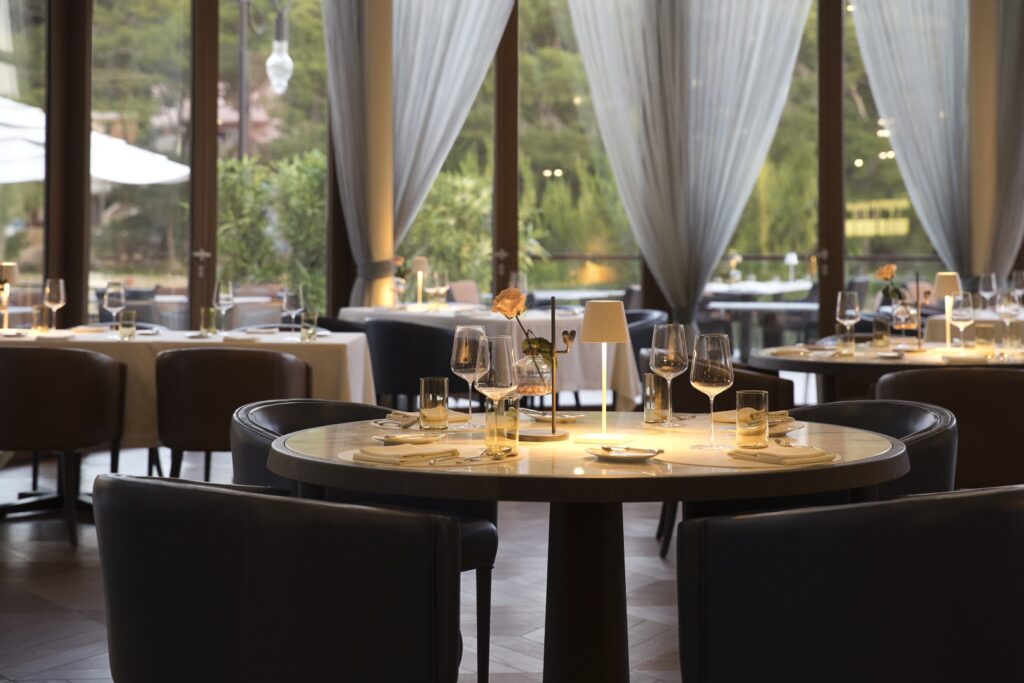 Explore the Maritime Grandeur at Captain's Villa Rouge
Nestled in the picturesque Čikat Bay, Captain's Villa Rouge embodies the island's vibrant maritime history. Constructed in 1895 by entrepreneur W. Riedel, this establishment once served as the summer house for aristocratic families and a healing retreat for the Habsburgs. Changing ownership several times, it ultimately fell into the hands of the Tarabochia family, a lineage of Lošinj captains and shipbuilders, earning it the name – Captain's Villa Rouge.
Guided by renowned architect Amira Čaušević, the villa underwent an extensive 3.5-year restoration, metamorphosing into a luxurious retreat. This seven-suite villa across three floors proudly exhibits a maritime character, featuring nautical artifacts, navigation devices, and antique ship models. The captivating red exterior echoes the opulence of Venetian palaces, while interior details include terrazzo stone floors, handpicked gemstones adorning the walls, and handcrafted carpets from Atelier Altai in Milan. The furniture, a blend of pieces from old ships and modern Italian manufacturers, further enhances the character of the villa. Murano glass chandeliers of rare floral and fruity designs add another layer of luxury to the villa.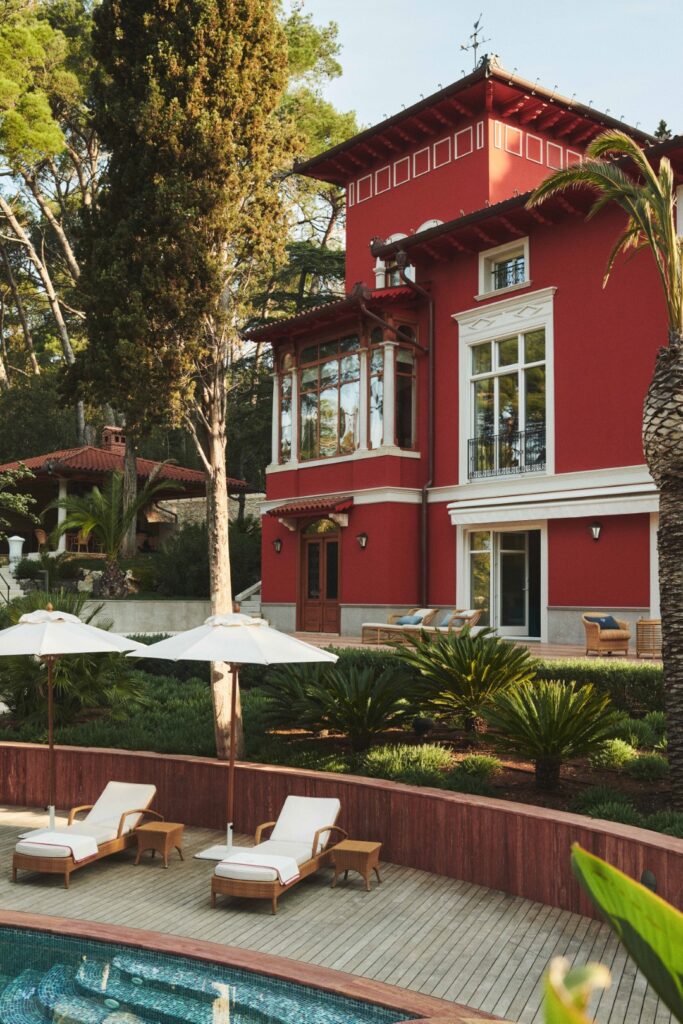 Equally impressive is the exterior of the villa. The garden is adorned with medicinal plants native to Lošinj, and a stone emblem in the shape of an anchor – the Navy's symbol – proudly stands out. The surrounding walls and terraces, crafted from local stone, carry a sense of local history and culture. With world-class amenities including an outdoor pool, a private beach, and professional kitchens, Captain's Villa Rouge is not just a luxurious stay, but an immersive experience into Lošinj's rich naval history and opulence.
Anticipate Luxury at Villa Sea Princess Nika
Emerging from the historic Čikat Bay, Villa Sea Princess Nika, the newest gem in the Lošinj Hotels & Villas portfolio, will open its doors in July. Designed by Siniša Glušica and Leora Dražul from Dražul Glušica Arhitekti, and adorned by the region's top interior designers, Dean Franić and Saša Šekoranja, the villa marries contemporary design with historical charm.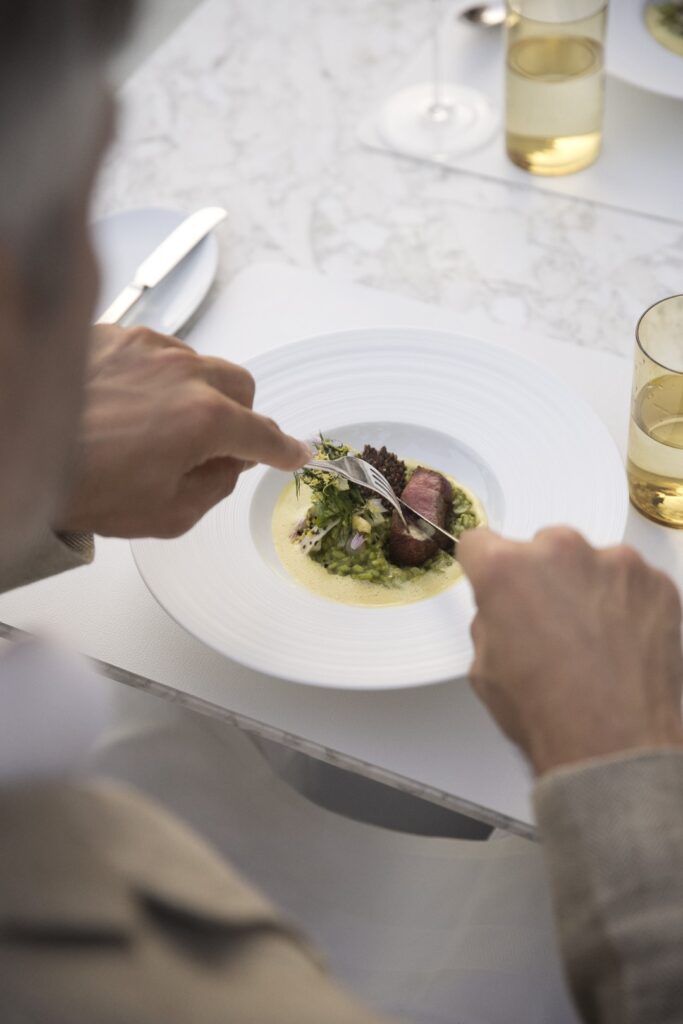 The villa's distinguished arched facade made from Rosso Verona stone, along with its luxurious interiors, respect its over 100-year history, from its early days as Pension Seress to its transformation as Villa Zadar, and now as an ultra-luxury villa under the management of Lošinj Hotels & Villas. The ground floor features a rustic French-house-inspired kitchen and a lavish living room, enhanced with precious marble and walnut wood parquet. Seven opulent bedrooms each boast private bathrooms, with two master suites offering walk-in wardrobes. The villa houses an exclusive home cinema, a wine cellar, and a private spa with a gym, elevating the luxury experience. The outdoor space includes multiple terraces overlooking Čikat Bay, an outdoor pool with a jacuzzi, and a professional outdoor kitchen.
Furniture from Italian manufacturer Martini and other renowned brands contributes to the villa's distinct charm, while the final touches from handmade silk carpets custom-designed for each room add to the aura of luxury. Villa Sea Princess Nika promises a stay that combines the nostalgia of Čikat Bay with modern-day comfort and design.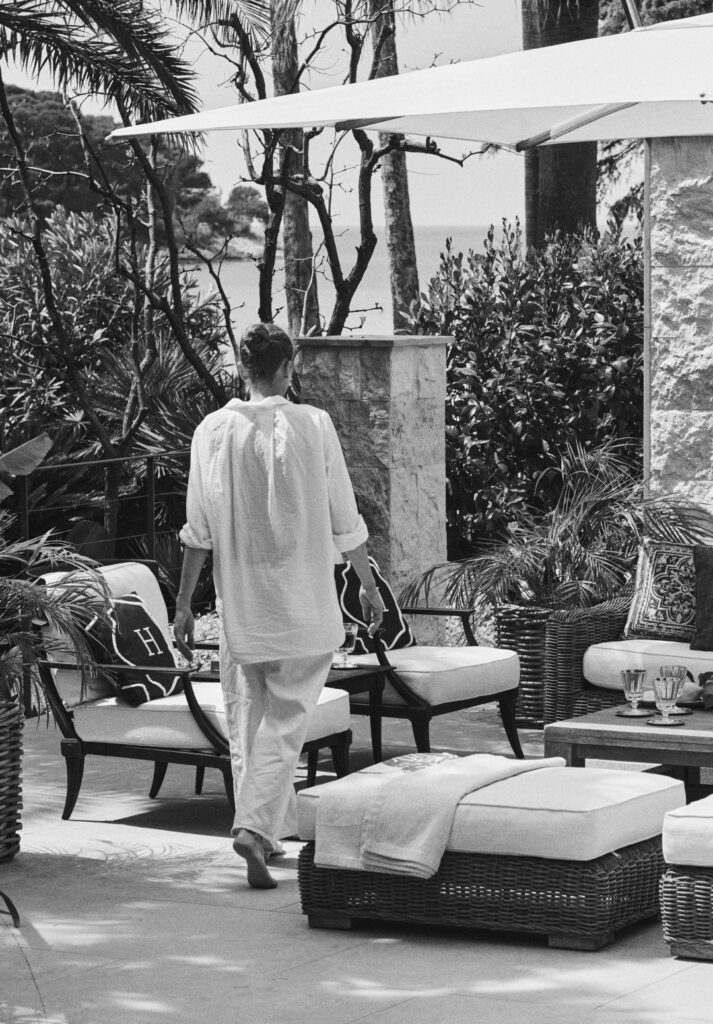 Discover the Magic of Lošinj
Lošinj, with its unmatched blend of wellness traditions, pristine natural beauty, and luxury accommodations, promises an experience that will remain in the memories of its guests. Whether you choose to stay at the opulent Boutique Hotel Alhambra, steep yourself in history at Captain's Villa Rouge, or await the opening of the ultra-luxury Villa Sea Princess Nika, a world of unforgettable experiences awaits. This is not simply about choosing a destination, but a journey that immerses you in a world of luxury, beauty, and serenity, leaving you revitalized and refreshed.
BOOKING CENTER
T: +385 (0)51 661 111
E: [email protected]
W: losinj-hotels.com