Travel
Portonovi – The Address for Exceptional Experiences
Portonovi, located in the heart of Boka Bay, is one of the most exciting and most visited places on the Montenegrin coast. Many local and foreign visitors and high occupancy rates confirm that Boka Bay needed a luxury settlement that offers the highest quality real estate and an authentic Mediterranean atmosphere.
Located on more than 26 acres along the Adriatic shoreline in picturesque Boka Bay, Portonovi became a new paradigm of mindful living for those pursuing the best. While respecting the long-lived legacy of the location, the project team understood that the future legacy must be focused on offering a thoroughly engaging experience with something for every generation of guests and visitors. Travelers from all around the globe can enjoy this remarkable place for a relaxing getaway on the Adriatic Coast, set between the sea and beautifully manicured gardens 365 days a year. Renowned for its history, culture, and rugged natural beauty, the surrounding area also has a lot to offer, including visiting the medieval town of Kotor, a UNESCO World Heritage Site, adventure in Lovćen National Park, and sailing around the beautiful Riviera coast, as well as a tour of the quaint Perast, the Venice of the Adriatic.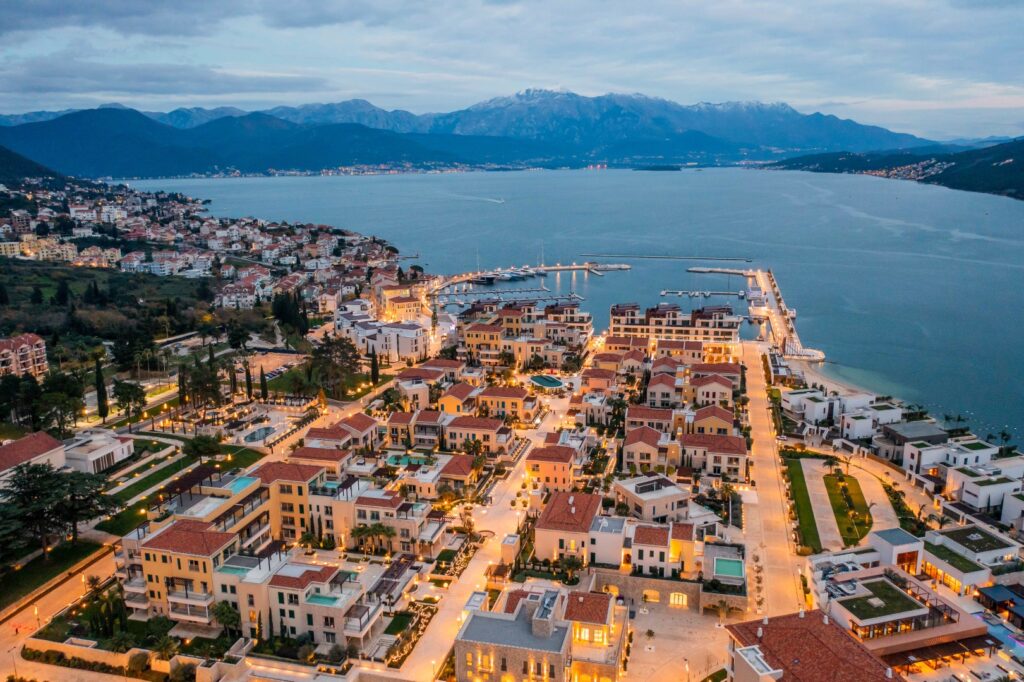 Portonovi, as a destination, lends itself perfectly to suit all types of travelers. Whether it is a romantic couple getaway or a multi-generational resort vacation, holiday wellness with friends, or a special treat for the kids, guests can catch a break this spring and experience the most beautiful time of the year with their loved ones, away from crowded places and the clamor of the city. Portonovi is also home to a world-class 238-berth marina if guests and residents want to dock their yachts in style.
Discover Portonovi
Portonovi hosts a diverse list of noteworthy developments. Visitors are encouraged to explore an elevated experience different from the rest, with accommodation offerings, fresh restaurant concepts, and a flourishing art, entertainment, and cultural scene. All this gives visitors a reason to plan a trip to indulge in one of the finest Montenegrin travel destinations during every season.
Portonovi is a paradise for hedonists. There are numerous restaurants with food from the world cuisine menus prepared by some of the most successful and respected chefs. Cafés along the coast were made to enjoy the sea and the sun. High-end brand stores, an art gallery, and many other activities that the settlement offers all make life in Portonovi a new definition of luxury, comfort, and endless enjoyment.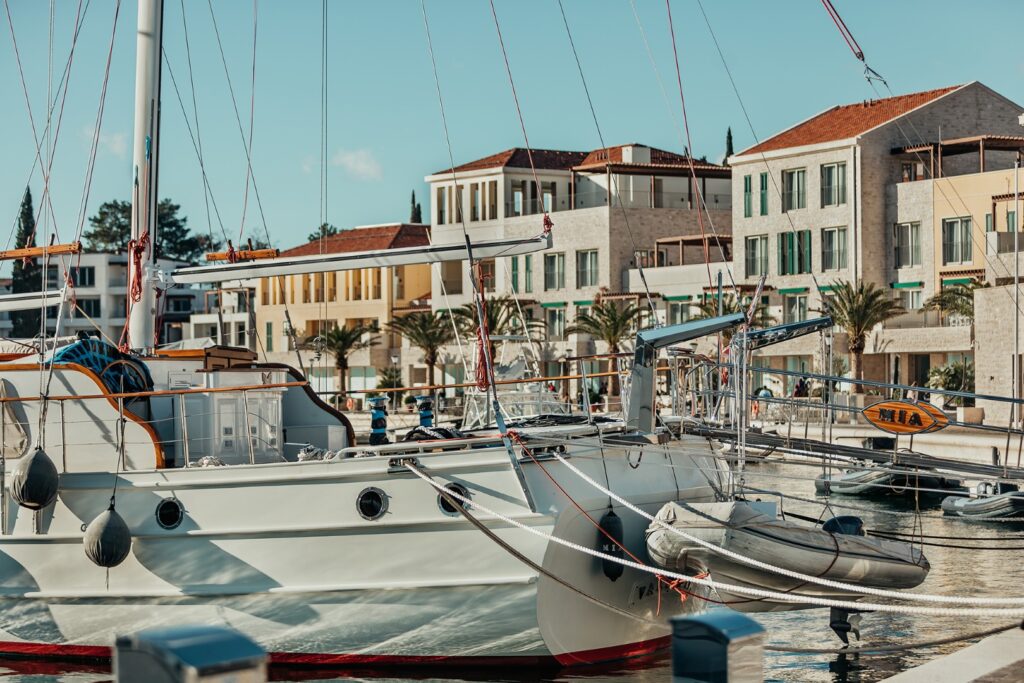 Gallery Pizana, with diverse and exquisite artworks, seeks to stir the visitors' imagination and sheds light on the rich cultural scene of Montenegro. Gallery works on organizing creative projects and events, focusing on local, regional, and international cooperation of artistic groups, individuals, and networks, as well as all creative people and institutions related to culture and all other segments of society.
We live when we are more focused on our health and well-being than ever, so having a first-class health service such as Ars Medica hospital and Maxima pharmacy within walking distance is a must. In Portonovi, even buying groceries is a special treat and experience. IDEA Gourmet market combines different gastronomic concepts, thus creating an offer that will impress even those with the most refined taste. Residents and visitors also have the best banking service in the area, thanks to the modern branch office of Hipotekarna Bank.
Beauty and wellness are crucial parts of resort living, so Portonovi Training Studio is waiting for all fitness-savvy guests right in the heart of the resort. They offer the highest standards of gym and fitness, sports and relaxation massages, as well as group aerobic training and yoga. After a workout, everybody deserves some pampering and glow-up in the studio of one of the best hairstylists in the country – Look by Violeta.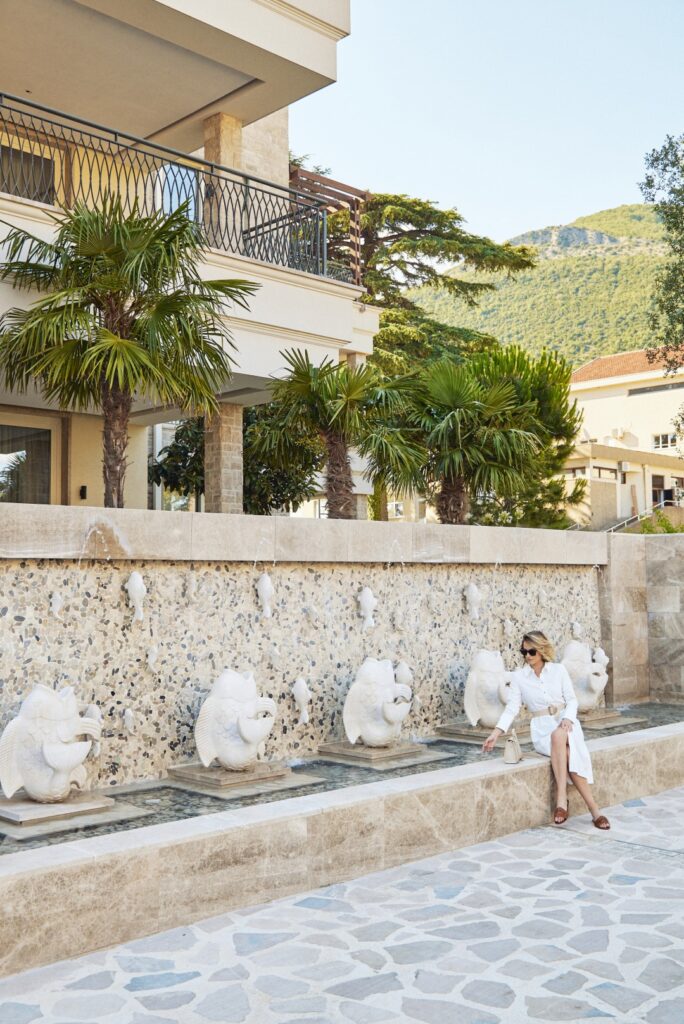 Additionally, when it comes to wellness, Chenot Espace Medical Spa at Europe's first One&Only luxury resort offers a "relief journey" toxicology and transformation of the body based on the Chenot Method. Each program is tailored to individual needs and aimed at invigorating, stimulating the body, and activating energy channels.
Portonovi Marina is lined with buzzing bars and vibrant restaurants that light up the blue of the Adriatic. Portonovi's offer is made from various gastronomical and catering experiences. Undoubtedly, this location will stay at the heart of the social life in Boka Bay and the region for years to come. Whether you crave a cup of the best coffee from Koffein, a scoop of the most excellent Italian Godo gelato, or one-of-a-kind fusion dining experiences in Romeo & Juliet, Square, Perla Square Portonovi, Maison du Monde, or Rock Fish Restaurant at Portonovi Beach Club (open during summer season), you will take nothing but the sweetest memories for all the senses. It is well known that Herceg Novi is blessed with an incredible micro-climate, so strolling in the sun while eating ice cream and sitting in one of the many cafés along the Portonovi promenade sounds like a treat all year round.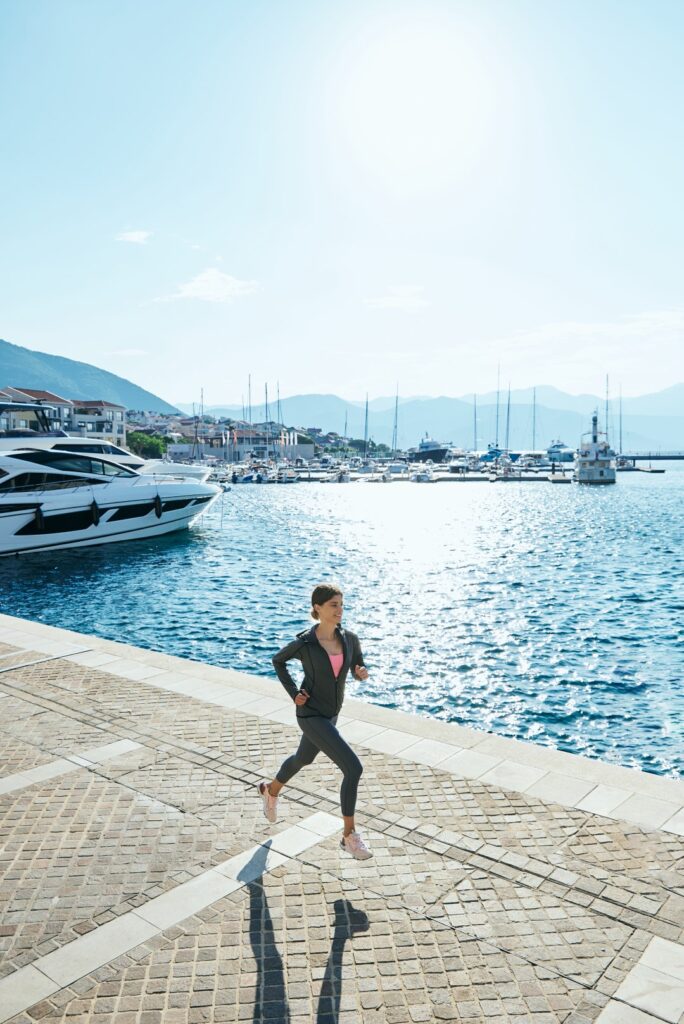 For all the fashionistas who prefer shopping to burn calories from eating all the delicacies, a multi-brand store Tenero Fashion is a representative and distributor of leading Italian fashion brands. Another fashionable journey awaits the guests at the multi-brand boutique Tyche in one of the most prominent Marina Residences. Prego Fashion is a multi-brand store concept with a selection of high-quality Italian brands with sartorial pieces that will become the favorite place for lovers of dominantly smart-casual style. Sunglasses lovers will enjoy the Monokl store, offering a wide range of world-famous brands.
Some activities and events in Portonovi are only for adults.  However, an international preschool and primary school – Boka International, has a licensed methodology for working with children, and it is the best place where our youngest guests can enjoy themselves while their older family members have some carefree time. A highly qualified team of educators and associates at Boka School International will provide the youngest with a comfortable stay and treat each child as unique.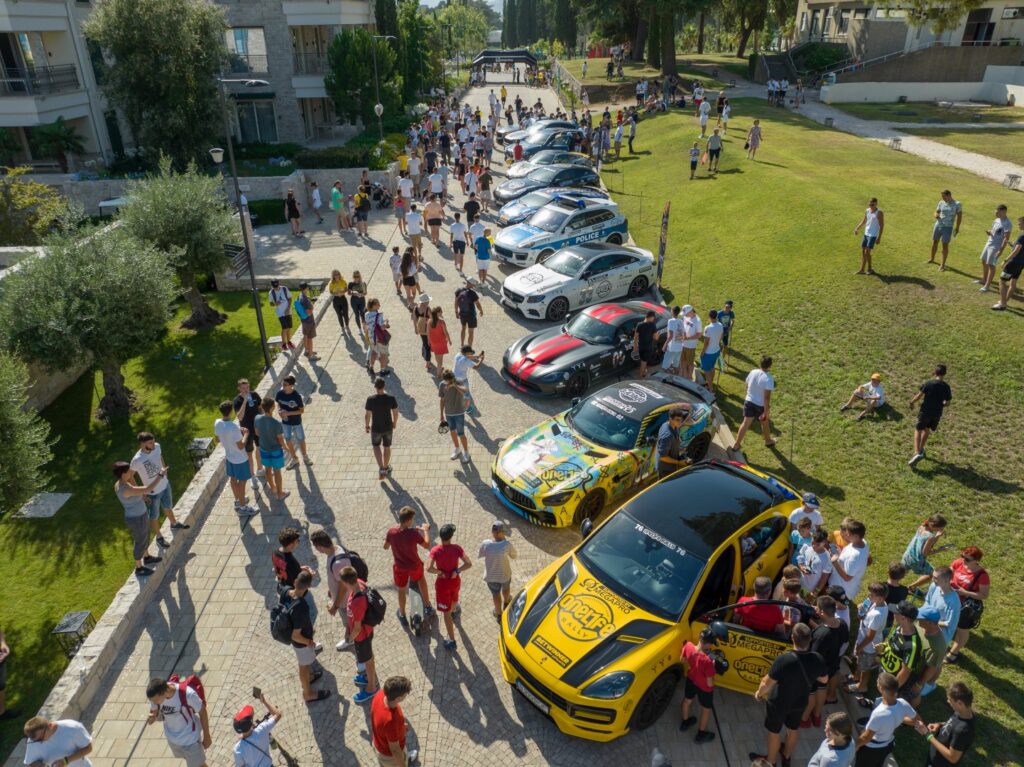 Exceptional Experiences No Matter the Season
Even when it comes to events, Portonovi does not lag behind luxury resorts worldwide, offering a rich program designed to fit everybody's needs. In the spirit of a true Mediterranean resort, Portonovi provides a wide range of events for every age and everyone's taste – from wine-tasting evenings to exhibitions, concerts, fashion shows, and open-air cinemas. Each event keeps high standards of extraordinary experience, great fun, fantastic music, good food, and drinks, all set in breathtaking surroundings.
Another reason Portonovi has a unique charm is its legacy when it comes to regattas and yachting, which is why it is home to Portonovi Yacht Club. Yacht and sailing enthusiasts gather throughout the year to enjoy adventures on the sea in this place. Their signature Portonovi Regatta, "Boka Islands," is planned to be organized fourth time this year to the delight of all sailing enthusiasts.
The rich cultural life inside the resort lasts the whole year. Portonovi is not only famous for its exceptional summer events but also for the magnificent Festive Season, which brought many guests to Montenegro and the biggest New Year Tree. The unique Portonovi experience never fades away, but it embraces each season and makes the best of it.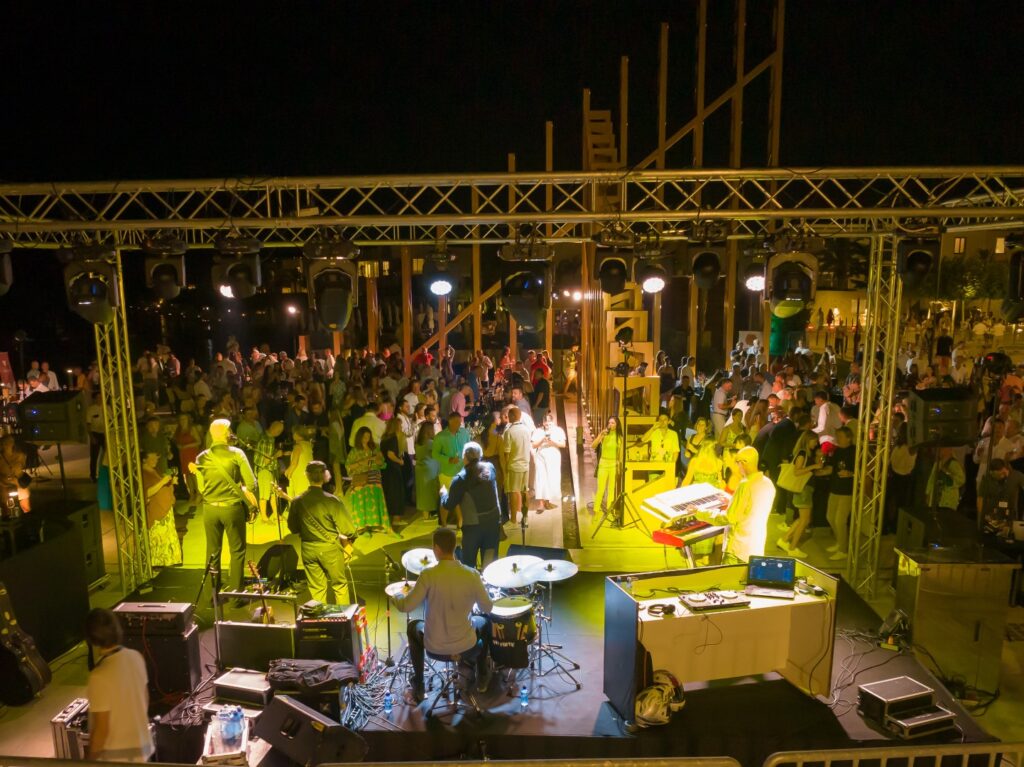 The Address That Becomes Your Home
Portonovi provides an array of benefits for guests and buyers. One of the highlights of buying in this luxury resort is ready-to-move-in apartments and residences that seem very attractive to regional and international buyers. Plenty of visitors have shown deep interest in making Portonovi their permanent home, be it the beautiful sights of Boka Bay, peace and serenity, or the beauty of the perfectly designed resort, built to the highest of standards.
What distinguishes the offer of real estate in Portonovi is its diversity – from luxurious villas that become home to primarily multi-member families to apartments with several rooms and studios. Real estate offer in Portonovi is unique because it is tailor-made to the highest standards. Apartment owners find peace and a safe harbor here since, in their home, they have everything they need for a comfortable life – a private garden full of coastal trees that abound in the shade, a private swimming pool, and a spacious apartment with an unforgettable view.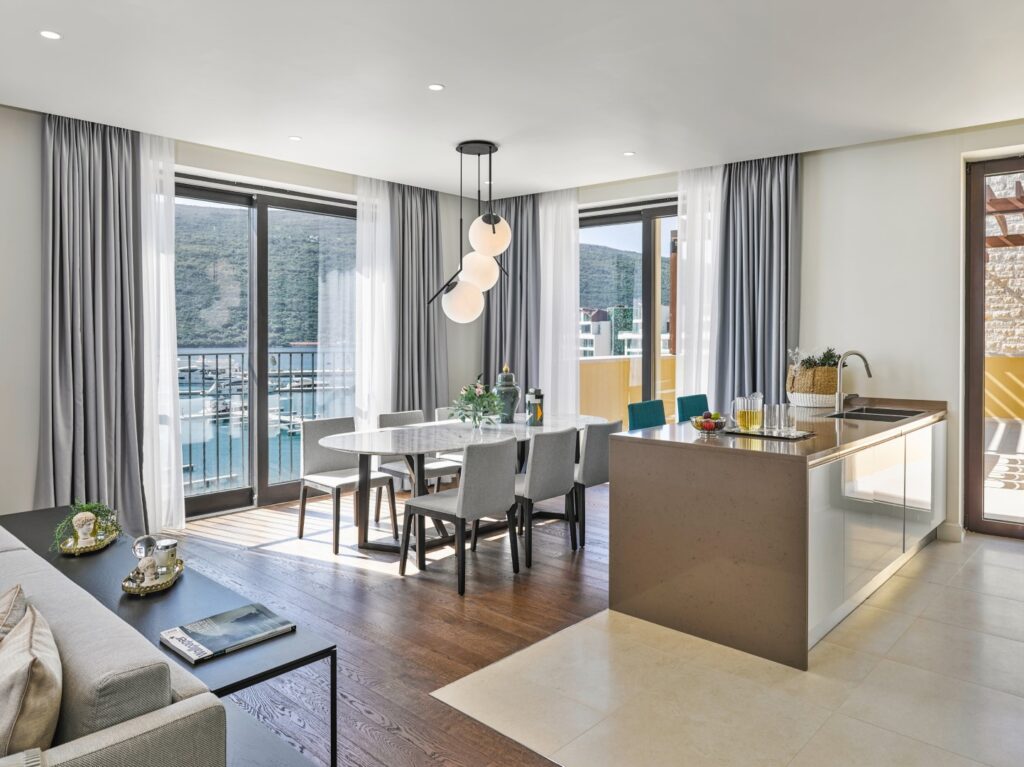 Moreover, Portonovi breathtaking Village Residences range from 1-bedroom to 4-bedroom apartments, with open-plan design, private pools, landscaped gardens, and panoramic Boka Bay views. A natural neighborhood just minutes from the water, the Village Residencies are at the heart of the Portonovi community. Life here is lived outside, enjoying the Adriatic sun in a landscaped park or outdoor pool.
With a prime position in Portonovi culinary and social center, the Marina Residences are ideally located to enjoy everything that makes this resort unique, with top-class restaurants, cafés, bars, and shops all close at hand. These quiet apartments sit on the water, directly accessing Portonovi world-class marina. Private balconies, tasteful design features, and spacious, open-plan design combine to create a residence that celebrates its spectacular natural surroundings. Marina Residences range from studio apartments to Sky Villas.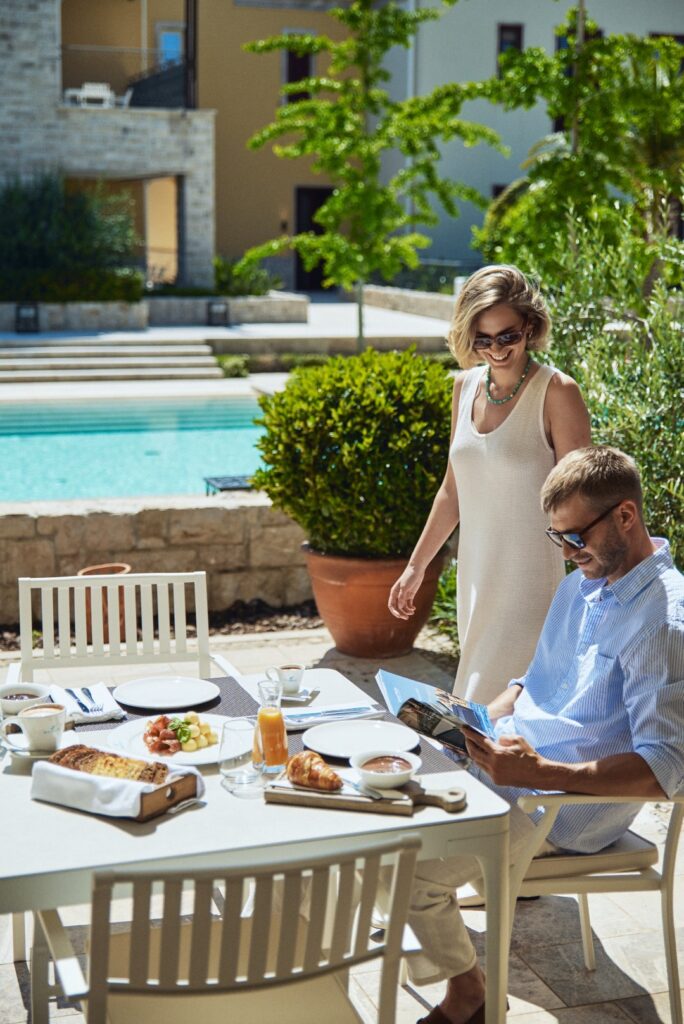 Portonovi is also home to the most luxurious One&Only Private Homes. These palatial waterfront villas offer the most exceptional luxury living anywhere on the Adriatic Riviera, created in collaboration with renowned hotelier One&Only. Inspired by Montenegro's cerulean seas and deep emerald valleys, each magnificent private residence is designed to reflect the beauty of Boka Bay – and offer something unique. Each villa provides its outdoor terrace, private jetty, pool, and fragrant sunken garden.
For more information about residences, write to [email protected]
To book accommodation, write to [email protected]
For information about upcoming events, write to [email protected]