Travel
When the temperature is up, it's time to cool down
Here at The Collection, our team travelled the breadth of the amazing Adriatic Coast to find the best 8 beach clubs. It's hard work but someone has to do it?
We sampled the scrumptious cocktails, an array of food with flavours from around the world as well as here at home,we tested the dance music and vibe and topped up our tans at these luxurious beach club hot spots.
These are the 5* Award winners of The Collection Magazine Summer 2023 (Beach Club Category) – Prepare to be Amazed!
---
Banje Beach Restaurant Lounge & Club
Leisurely heaven, a perfect spot to treat yourself.
Occupying a lovely beach side location, guests travel by land and sea to get to Banje – there's even a private pier to anchor your dingy, boat or yacht. During the day, this is a superb, seafood-orientated restaurant with a decent repertoire of Dalmatian and Mediterranean dishes. Ingredients are supplied from local producers and fish markets, and they take pride in their carefully curated wine-list. By night, Banje Beach Restaurant makes it a perfect spot for a romantic dinner with live music or a unique event venue.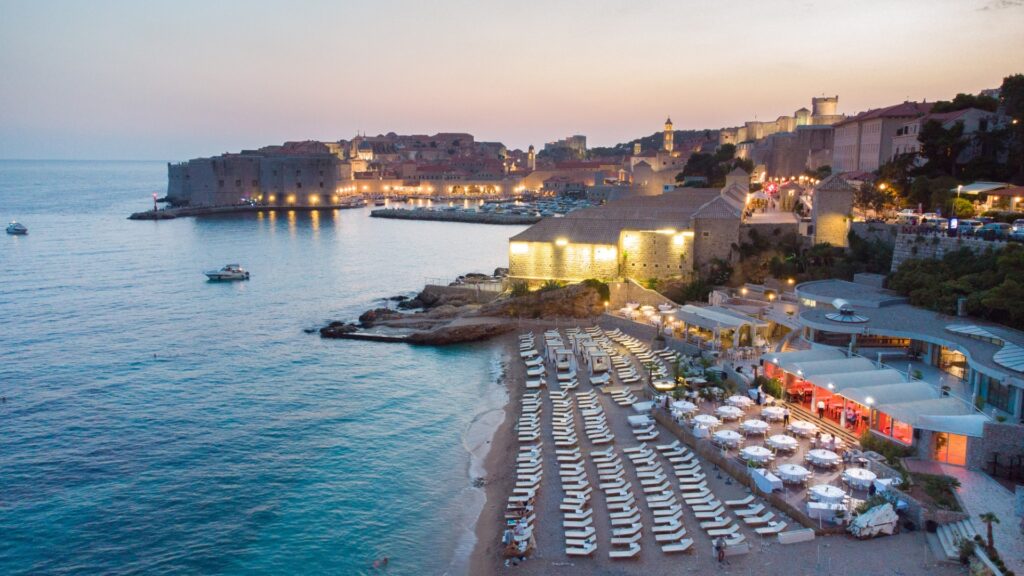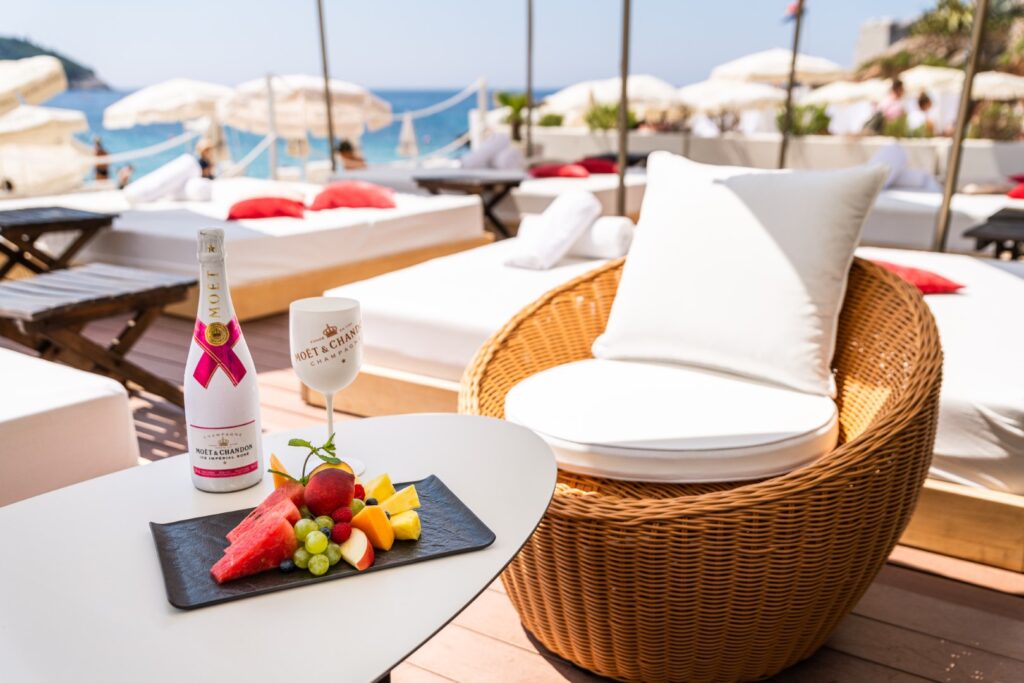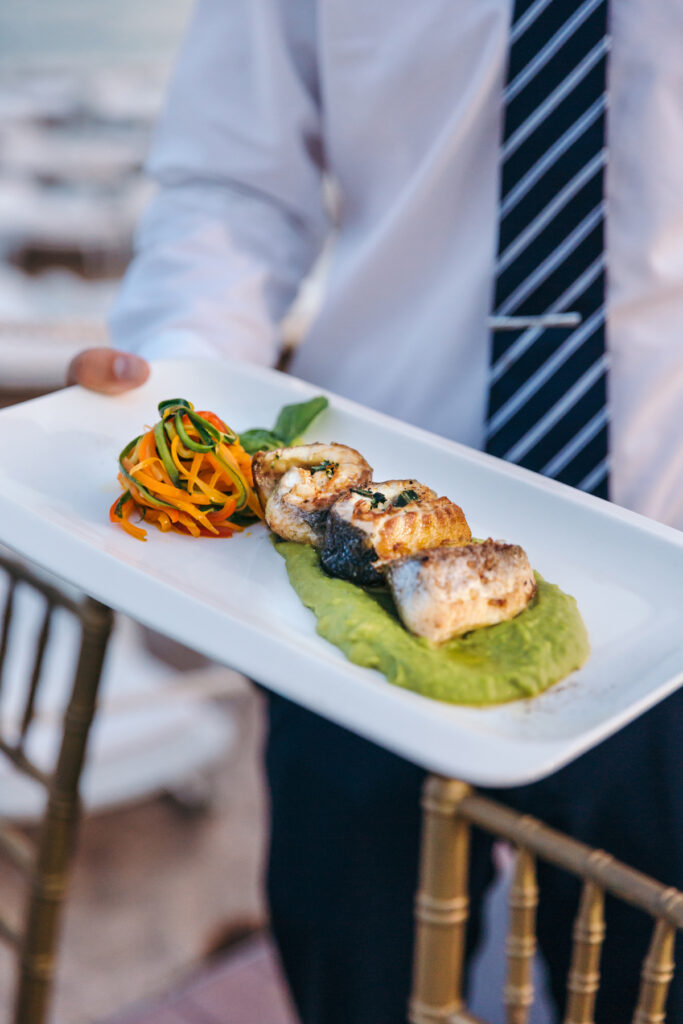 E: [email protected]
W: banjebeach.com
T: +385 99 314 6485
I: banjebeachdubrovnik
---
Galija Beach
Gallia beach, located in the idyllic surroundings of Montenegro's Sveti Stefan, is a true gem of the Adriatic. With its unique red rocks and golden sand, Gallia boasts some of the most stunning scenery on the coast. Diving enthusiasts will also find plenty to discover here, with a
diverse range of marine life to admire. Visitors can enjoy a variety of activities or simply relax with a drink at the beach bar. Gallia's location and atmosphere also make it the perfect venue for gatherings and celebrations. From weddings to parties, the beach provides a stunning backdrop for any event. And with guest appearances by famous DJs, visitors can dance the night away under the stars. The beach'srestaurant offers a fantastic gastronomic experience, with delicious local dishes and refreshing cocktails. And as the sun sets over the Adriatic, Gallia provides the perfect spot to enjoy a breathtaking sunset and create unforgettable memories.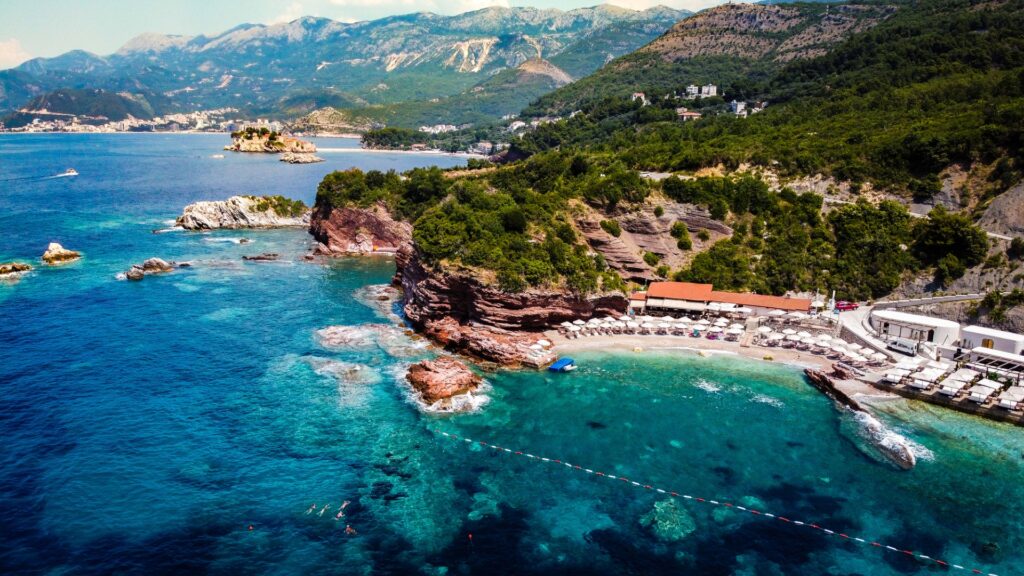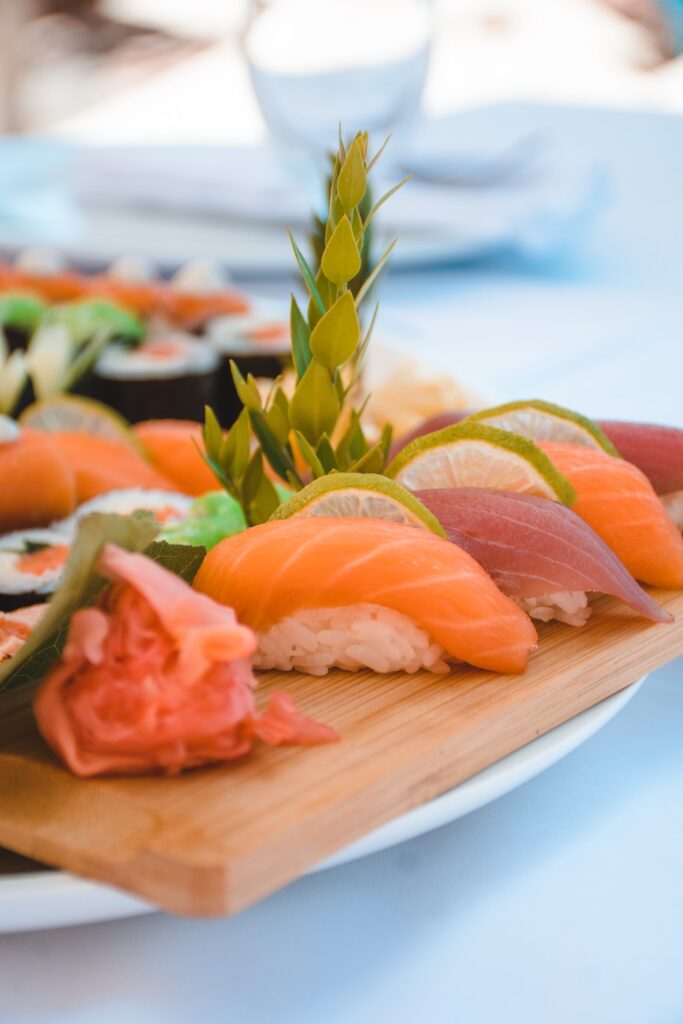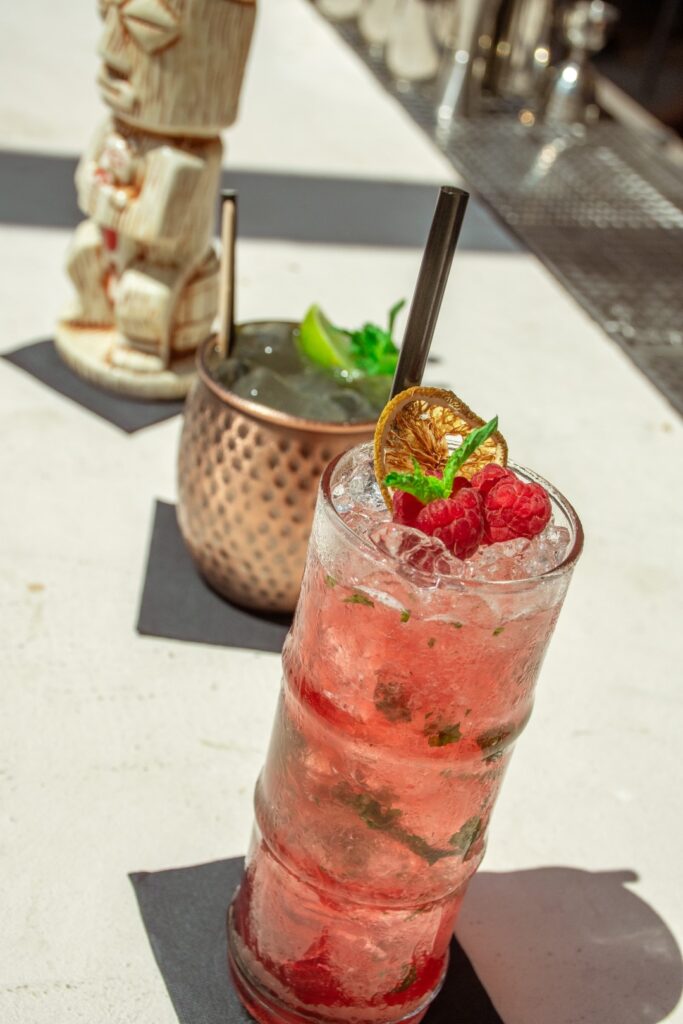 T: +382 69 100 008
Opening Hours: 09-24h
I: galija.beach
---
Bowa Restaurant
Located in an isolated idyllic bay Vrbova on the island of Šipan near Dubrovnik, BOWA does exactly what its name claims, offering the Best Of What's Around. When you put your foot in the bay, we want you to leave your phones and worries at the entrance. Feel the present moment as you are hugged by the carob, fig and olive trees, smeared with salt in the air and kissed by the Adriatic Sea. This is the nurturing moment you have been dreaming of. Expect a daily catch of fresh Adriatic fish, Mali Ston Ostrea Edulis oysters, hand-picked vegetables, fruit from BOWA's own garden, and home-made Šipan island olive oil. Between courses, enjoy a dip in the Adriatic sea – the perfect palate cleanser during your long, languid Mediterranean meal.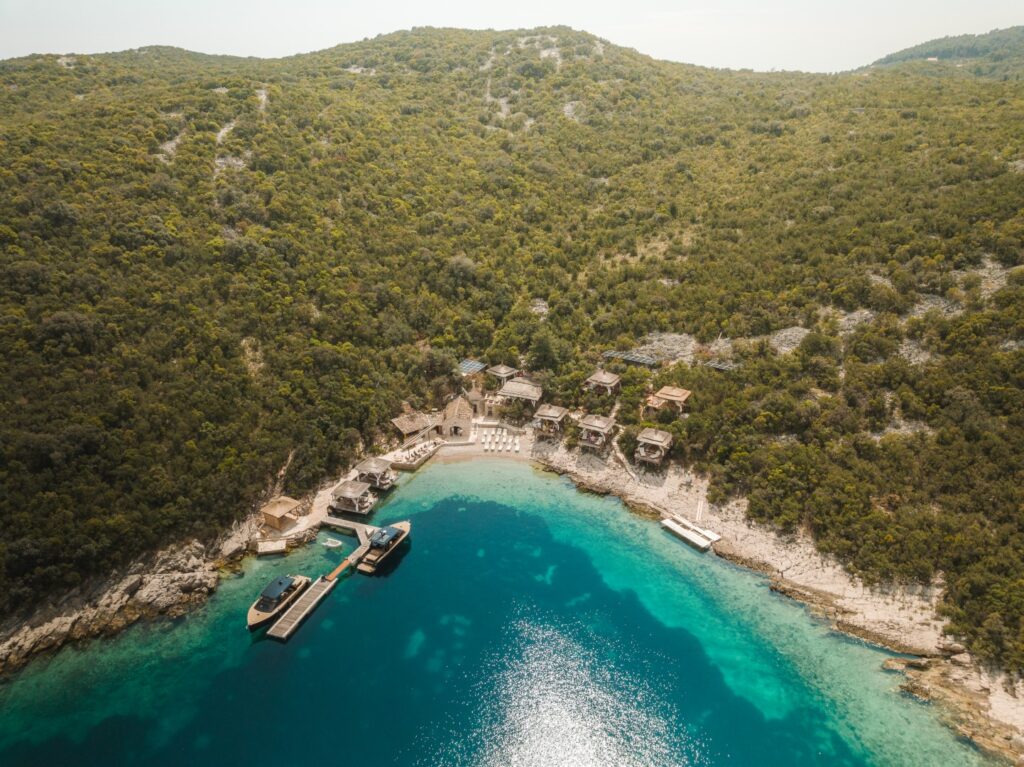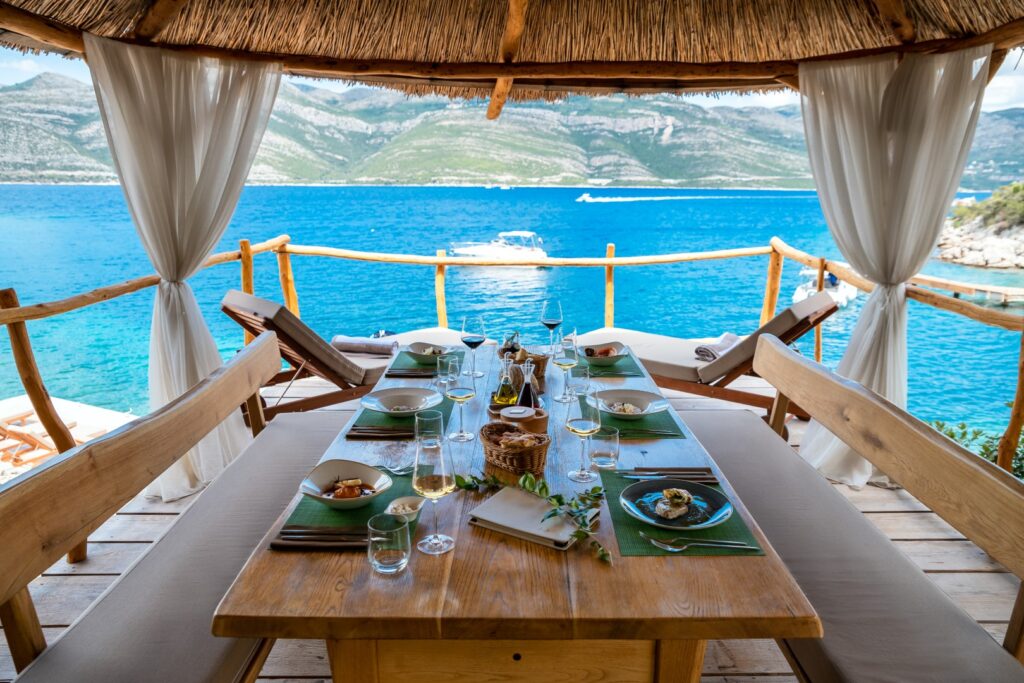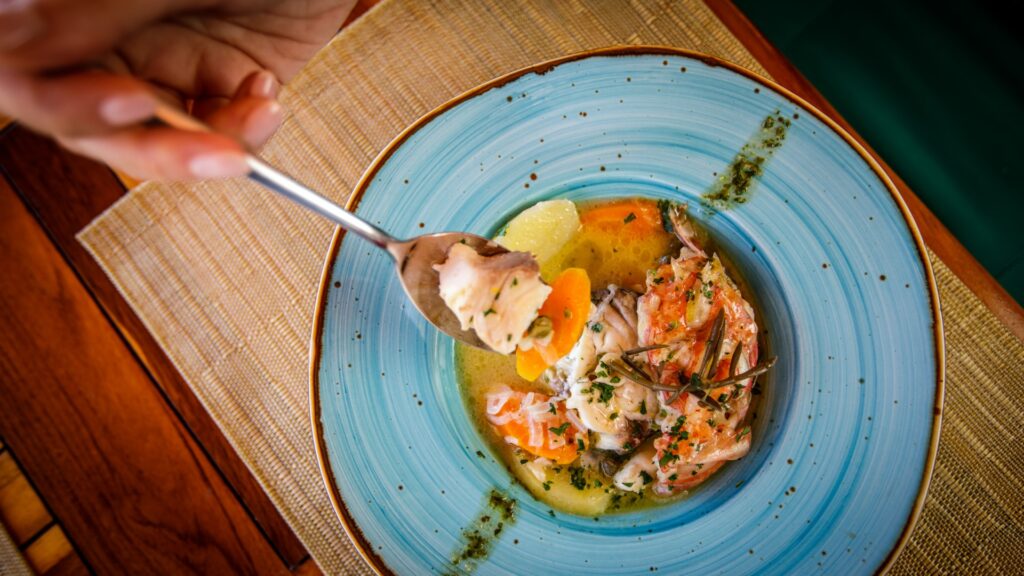 E: [email protected]
T: +385 91 636 6111
+385 91 636 6112
I: bowa_dubrovnik
---
St. Pietro Restaurant & Lounge Bar
A visit to the lounge bar and restaurant on the island of Supetar near Cavtat is an unforgettable experience. To get there, you can take a speedboat, adding a touch of adventure to your journey. Once you arrive, you'll be surrounded by lush plants, and the use of natural materials throughout the establishment creates a harmonious blend with the island's beauty. The lounge bar and restaurant provide cabanas, an extensive wine list, signature cocktails, and exceptional service, making it the perfect spot to spend an entire day soaking up the sun, enjoying great food, and listening to fantastic music. Whether you're with friends or family, you can relax and indulge in a range of mouth-watering dishes that use fresh, locally sourced ingredients. Don't miss out on this opportunity to create lasting memories on this idyllic island.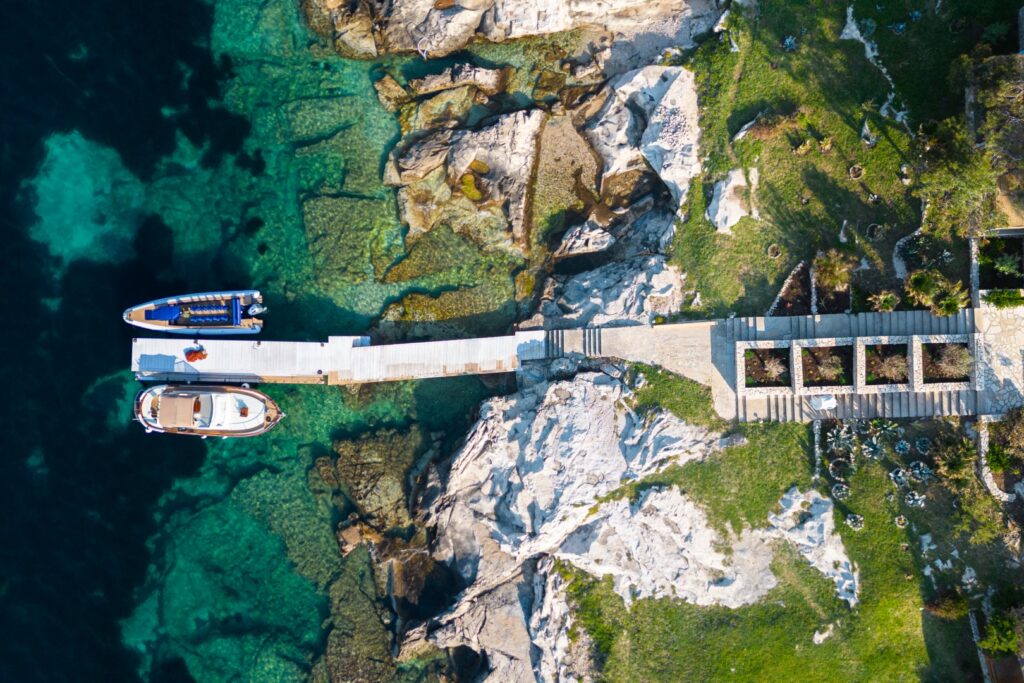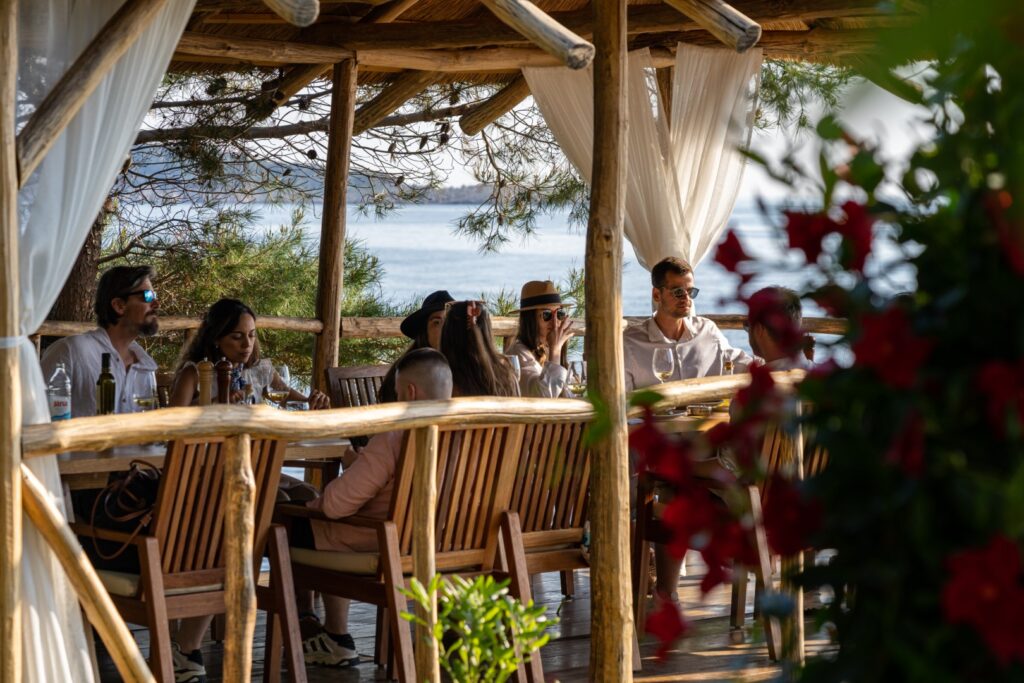 E: [email protected]
W: stpietro-dubrovnik.com
T: +385 98 136 4293
I: st.pietro__dubrovnik
---
Nikki Beach Montenegro
Celebrate Life On The Bay Of Tivat
Nikki Beach Montenegro is a breathtaking waterfront restaurant and beach club designed for Celebrating Life with family and friends. Situated in an exclusive yachting paradise – and accessible by boat – the beach club's multilevel layout is stylish and sophisticated. The barefoot luxury ambiance is perfectly complemented by the upbeat music played throughout the venue from live saxophonists as well as guest and resident DJs. Afternoons are spent lounging on plush daybeds while enjoying a curated menu of fresh coastal cuisine. A dedicated mixology program, with creative cocktails, fine wines and Champagne, can also be easily accessed at multiple bars dotted throughout the property.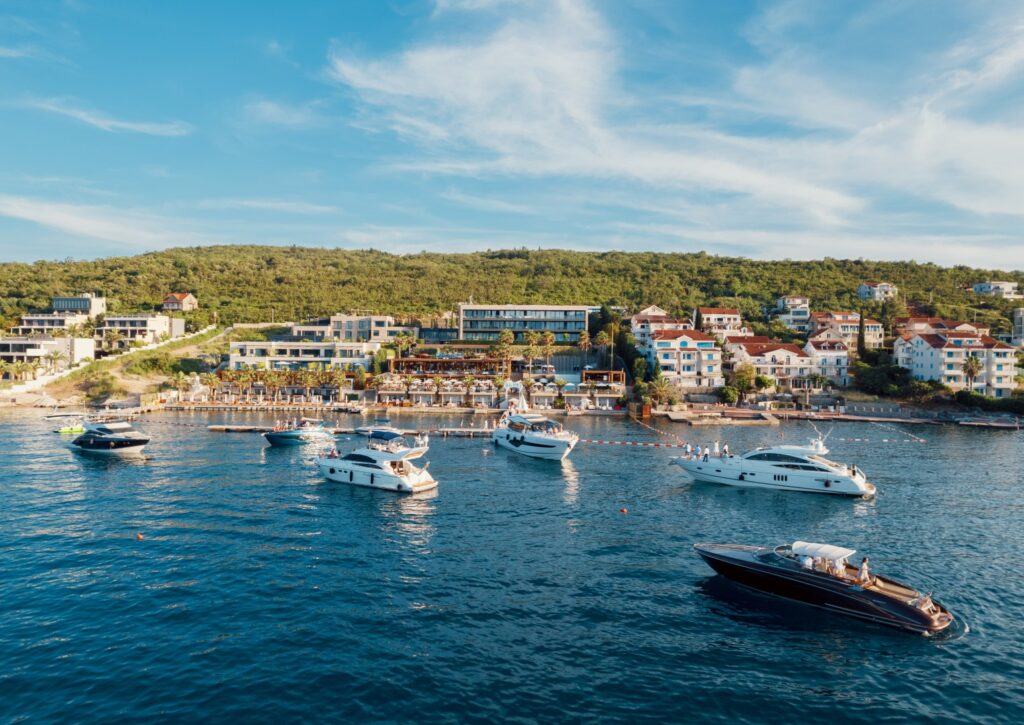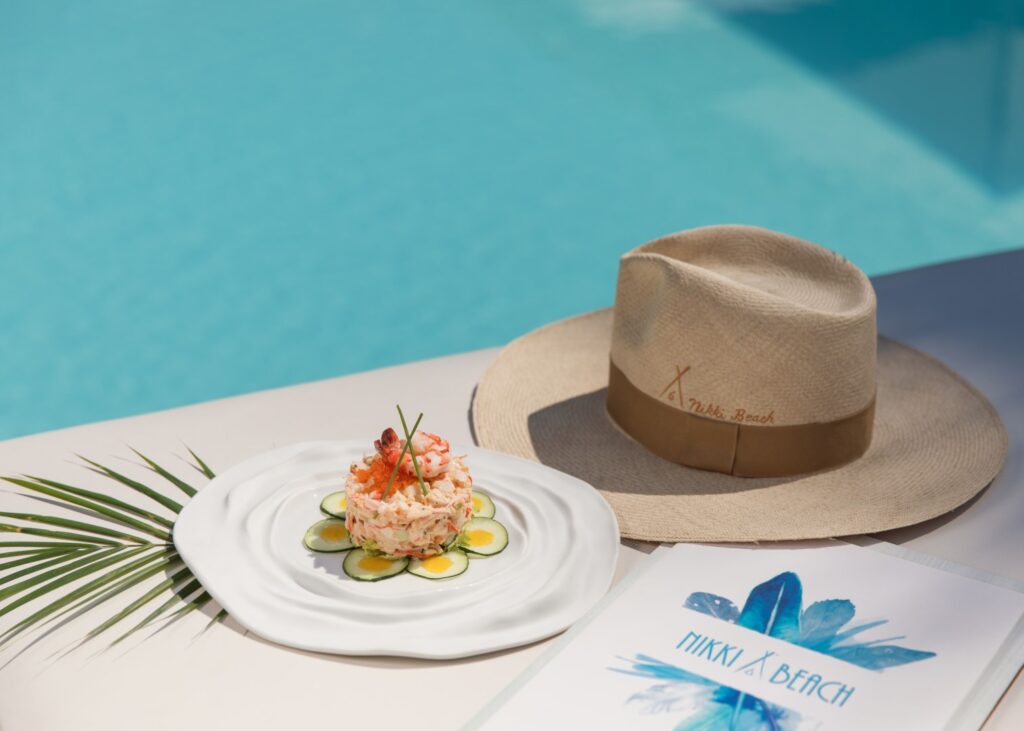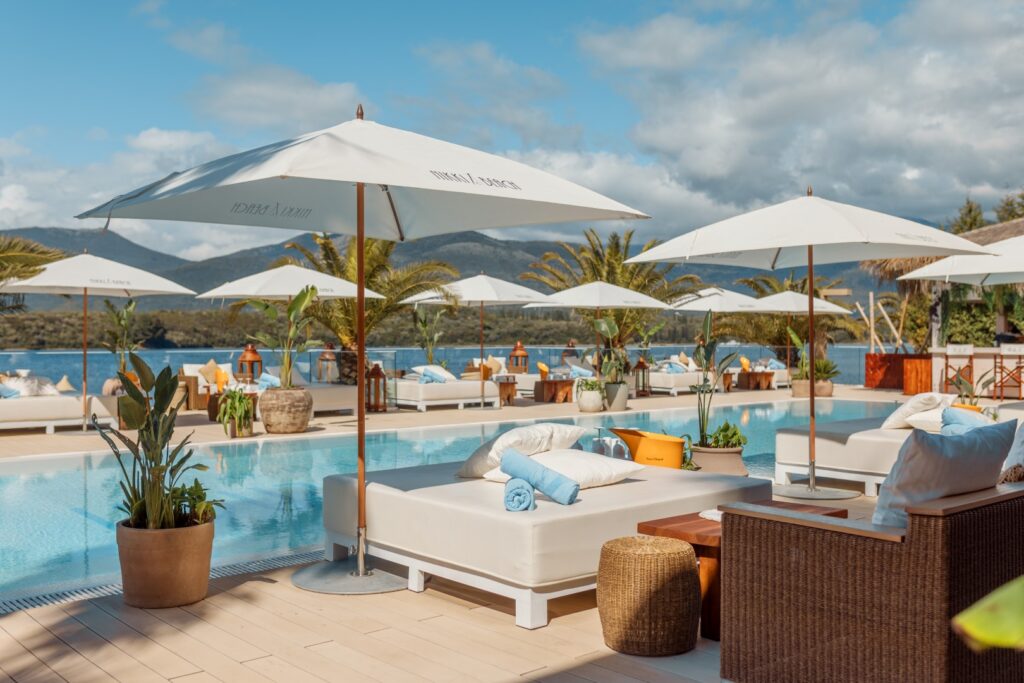 E: [email protected]
W: montenegro-bc.nikkibeach.com
T: +382 69 202 022
I: nikkibeachmontenegro
---
Portonovi Beach Club
The perfect place for an informal bite or cocktail while topping up your tan, Portonovi Beach Club within Portonovi Resort is known for its al fresco plates and excellent service. The unique sandy beach is complemented by beachfront dining with a new style of Mediterranean cuisine powered by Rock Fish Restaurant. With an emphasis on local ingredients and expertly prepared dishes, Rockfish is a must-visit for foodies and lovers of fine dining. Portonovi Beach Club also features two Beluga bars created with Beluga Noble Vodka. Each bar has its unique atmosphere and offers a selection of cocktails, wines, and beers. Whether you're looking to relax with a glass of wine as you watch the sunset over the sea or party the night away with friends, you'll find the perfect spot at one of the club's bars. The Portonovi Beach Club is also available for private hire, making it the premier party spot for private events in Portonovi.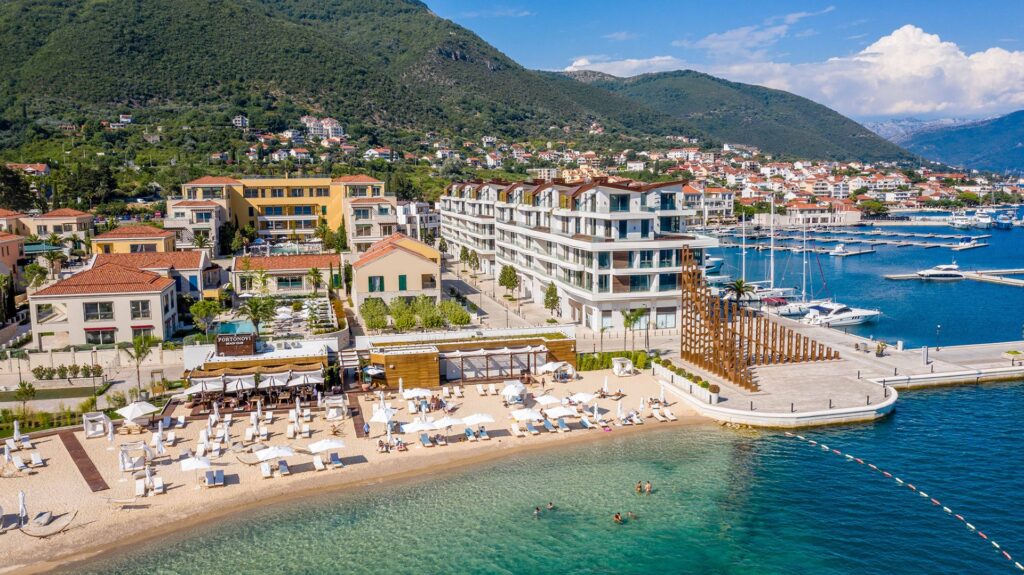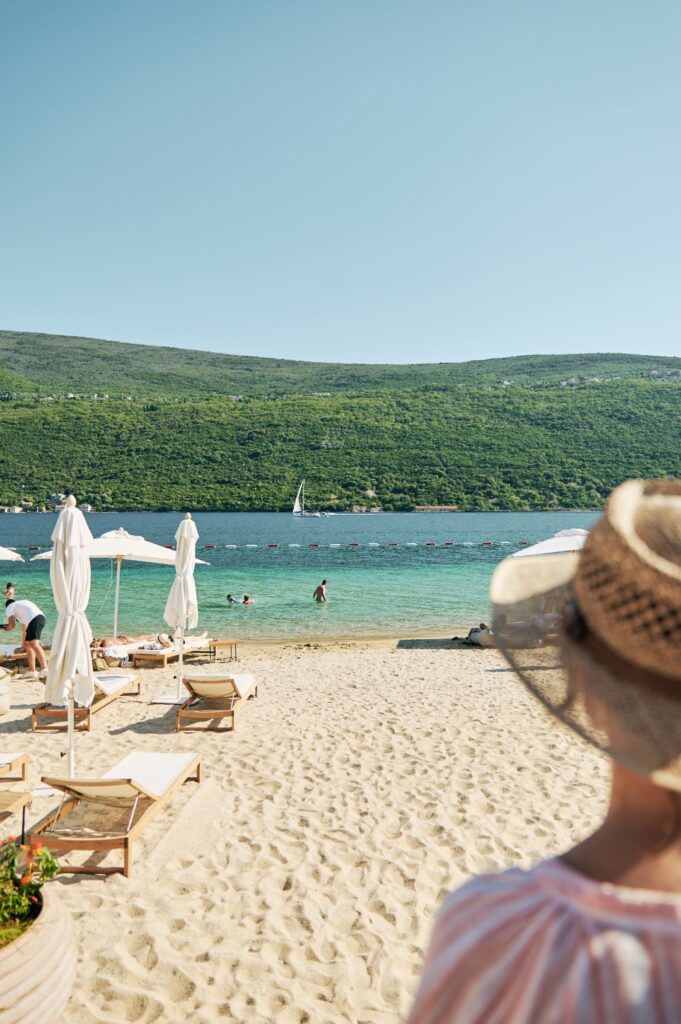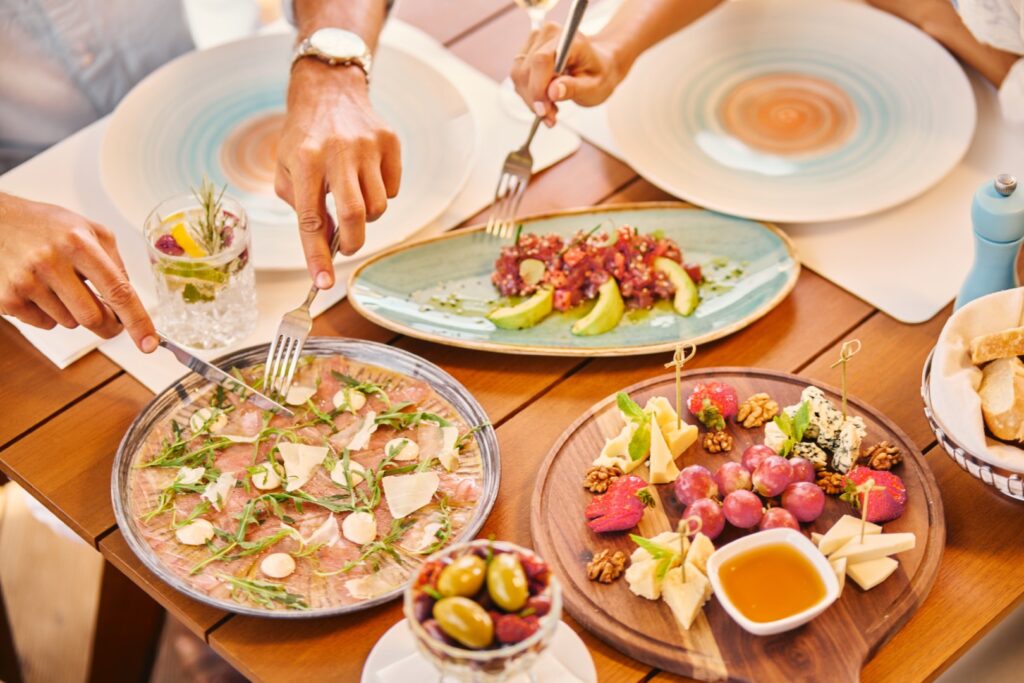 Working hours
Beach: 08:00 – 20:00;
Rockfish restaurant: 10:00 – 23:00
T: +382 68 555 596
I: portonovi_beachclub
---
Coral Beach Club
A Perfect Day At The Beach
You are standing on a wonderful pebbled beach, in a nature oasis, surrounded by palm and olive trees, far away from the daily hustle, looking at the crystal clear sea. Your feet getting gently caressed by the waves and a cool breeze refreshes your body from the warmth of the bright shining sun. A perfect summer day, accompanied by the finest chilled out electronic beats, carries all your thoughts away at one of the best beaches in Dubrovnik. The Coral Beach Club offers a designer-elegant and fashionably modern boho exterior, two spacious pebble beaches and a sea side open-air restaurant in between, giving you an awesome view into a beautiful bay and to the surrounding Elaphiti island.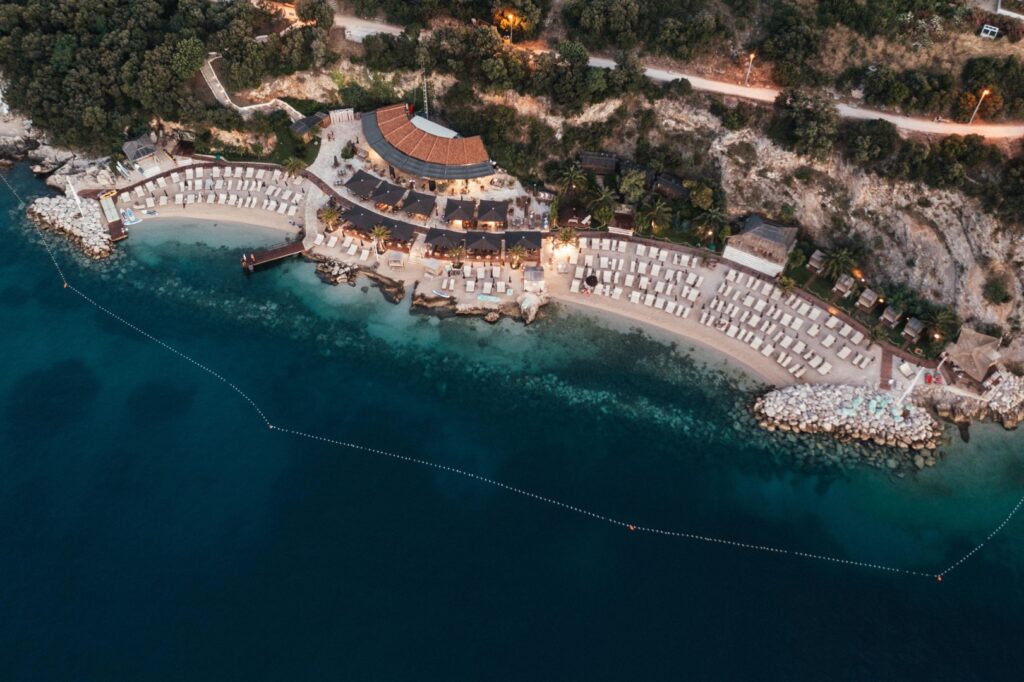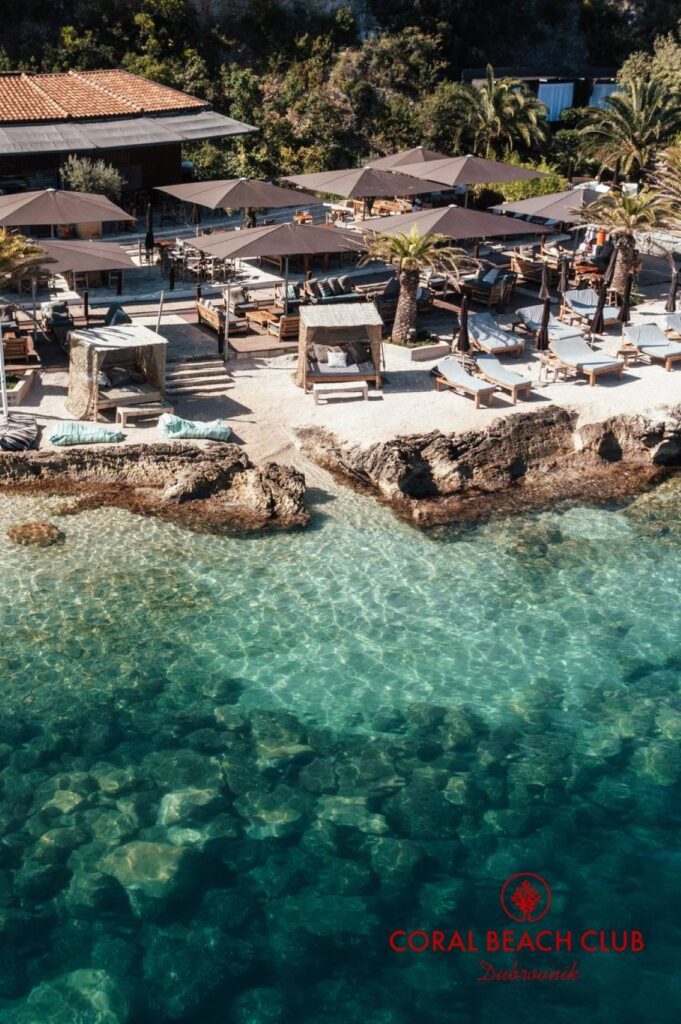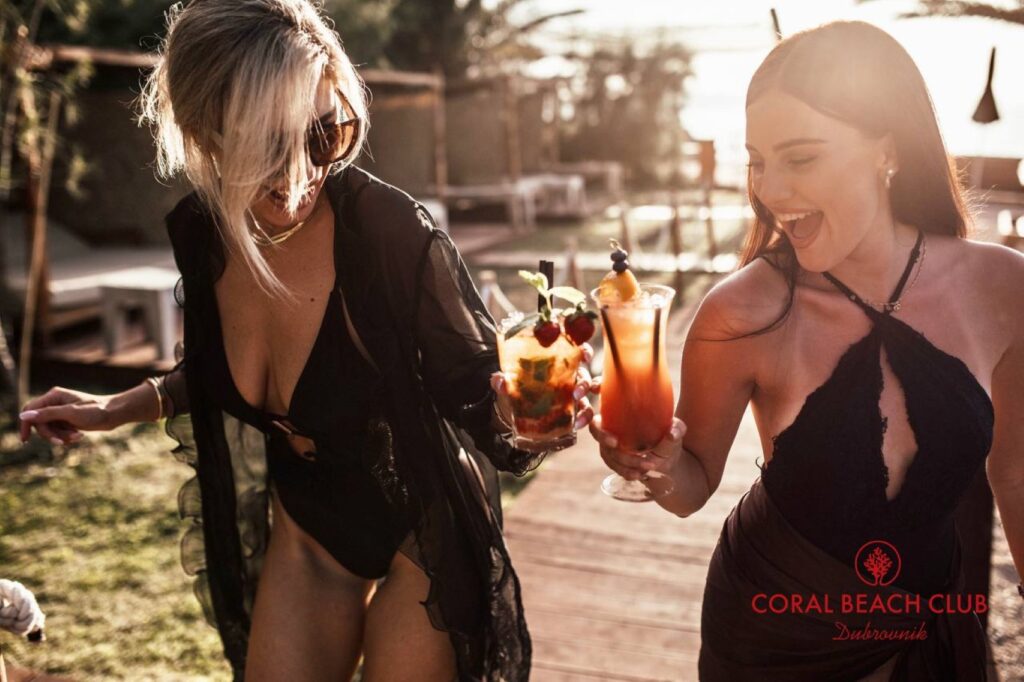 A: Ulica Ivana pl.Zajca 30, 20 000 Dubrovnik
E: [email protected]
W: coral-beach-club.com
I: coral_beach_club
---
Bocasa Beach & Restaurant
Bocasa beach is your perfect summer place where you can swim in the clean sea, relax on comfortable beach chairs or cabanas, and treat your senses with the scent of rosemary, lavender and the remarkable beauty of Boka bay while sipping a favorite cocktail. It is open all day to hotel guests and the public alike, offering a range of snacks and meals from late morning until closing, including lunch, dinner, and aperitifs.
With the open-plan kitchen, you will experience unexpected gastronomic delights. Bocasa is a pleasant place for families and people who love
spending some time together.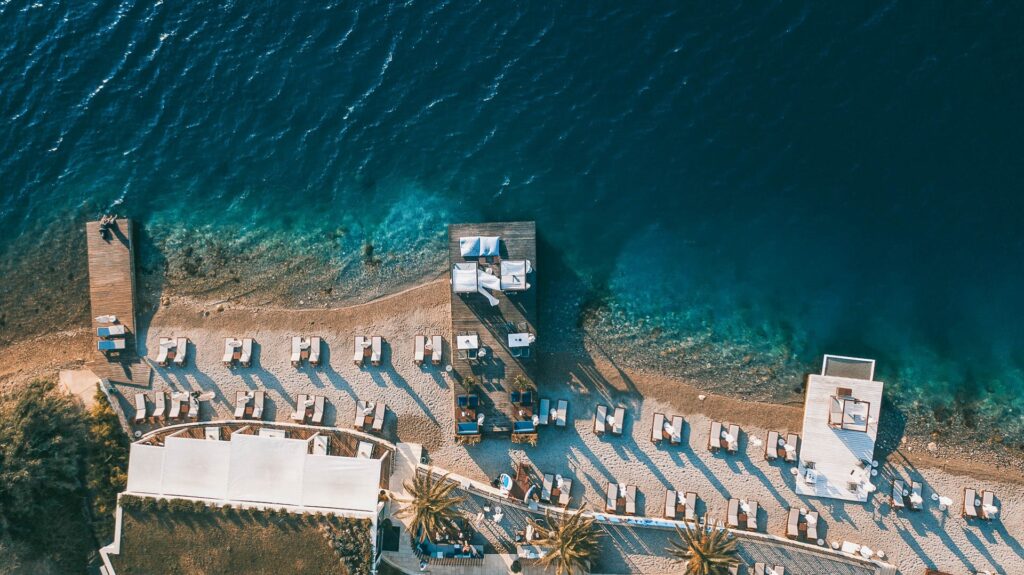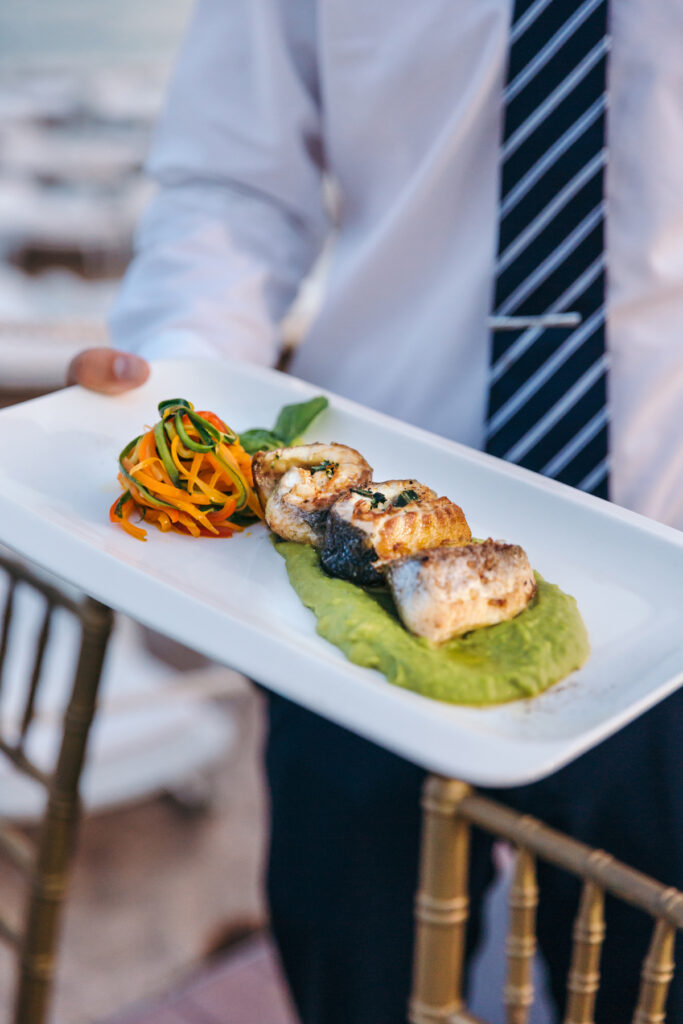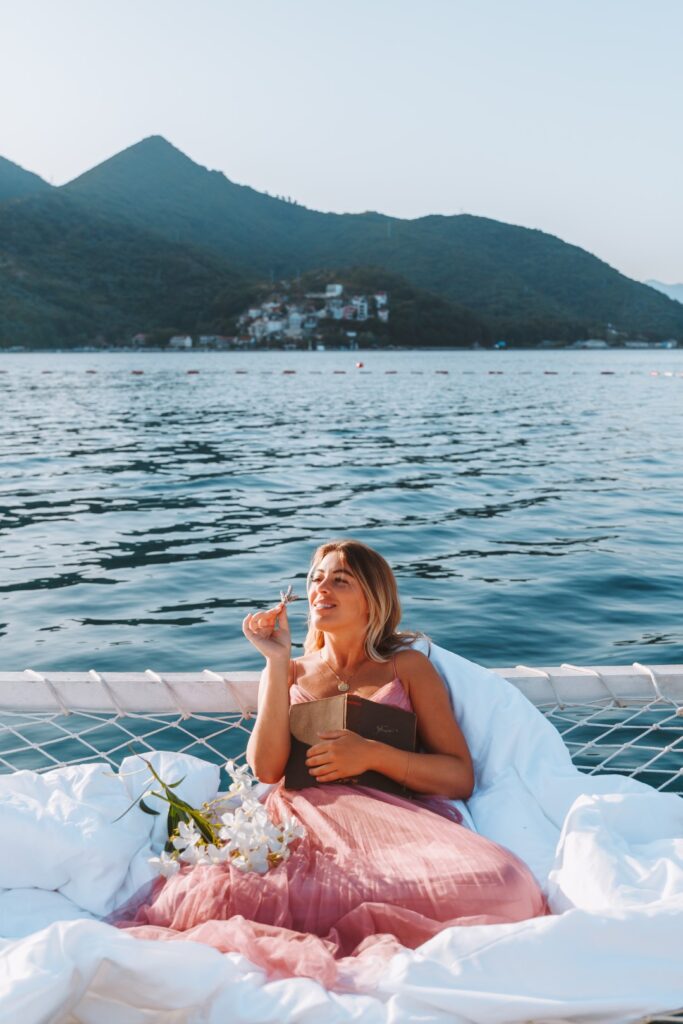 T: +382 67 600 973
W: casadelmare.me
I: bocasabeach
---